Select Wood Blinds In St. George For Superior Hardwood Window Treatments

If you are looking for hardwood blinds in St. George, you ought to choose only those of superior quality. Our wood blinds are made with furniture-grade natural wood, which results in uncommon durability and appeal. Choose between 24 stains or colors, and then customize your blinds with operating, slat size, and valence choices.
Sunburst's wood blinds will stand up to daily usage. Every installation is custom crafted to your window's exact proportions, so they consistently install properly. Then the solid slats are coated with a UV inhibitor that resists damage from the sun's rays. Even so, no blinds are quite as robust as our plantation shutters, but wood blinds make perfect sense for your living room, bedroom, and dining room.
Wood Blinds Customizations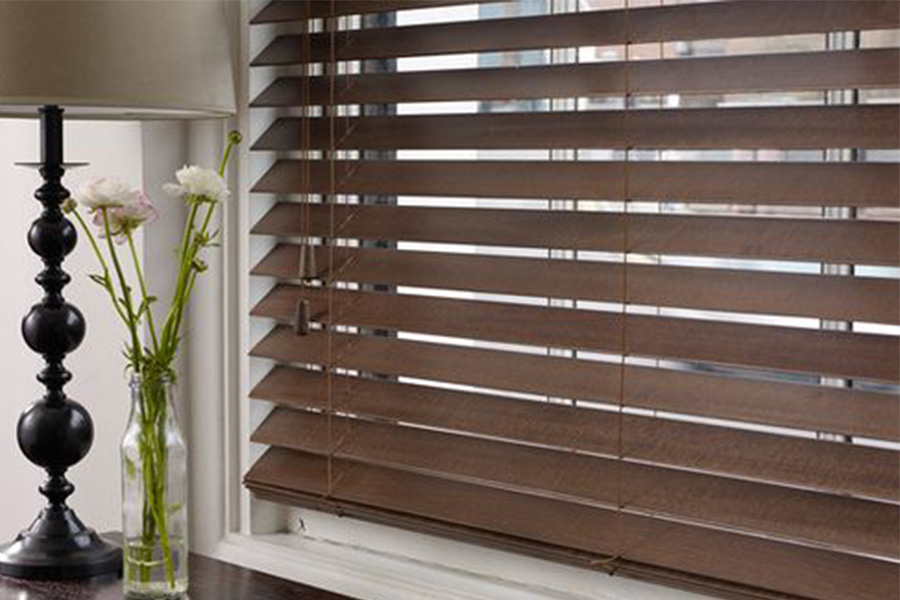 Get started by selecting the stain or color of your wood blinds. Select between 24 dazzling finishes to mesh beautifully with your space's color palette or blend with the current hardwood furniture, flooring, or trim that is found in your residence. Then harmonize your valences, pull cords, and tassels for a completely in-sync presentation.
Why Use Wood Blinds In St. George
Wood blinds may be the easiest method to incorporate an amazing window treatment in your St. George home. Once you have them in position, you may move the slats via a pull cord or wand. There are a range of ways for utilizing your blinds to control exterior light, from raising them to allow the sun to keeping them lowered to ensure the privacy of your space.
And unlike flimsier aluminum blinds, your St. George Sunburst's Wood blinds will not damage easily. With solid slats constructed from sturdy hardwood, your slats will keep their shape without bending or cracking. Because your blinds are custom-built to your exact window dimensions, your blinds will rotate in a fluid motion and rise without scraping the adjacent trim. On the other hand, if you're in need of blinds for high-moisture areas, choose our faux-wood blinds.
Wood Blinds Warranty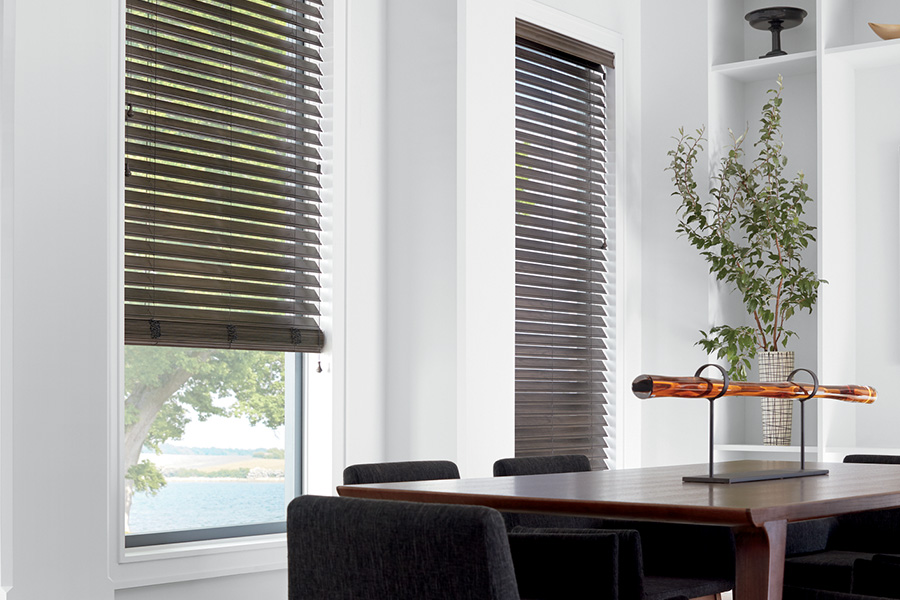 All blinds come with a 3-year warranty that offers protection for any defects in manufacturing (i.e., a deficiency in the materials, workmanship, or product design) for the original purchaser.
Wood Blinds Features
Call Today For Your Wood Blinds in St. George
To discover all the benefits of wood blinds -- or any of our incredible window treatments -- turn to Sunburst Shutters St. George. We'll arrange a no-charge in-home consultation to give you an idea of how our products can upgrade your windows. Place a call to 435-485-9332 or submit the form on this page today!