Why White Shutters are the Top Shutter Color in St. George
Material, color, and style–those are the three primary qualities that determine how well a new window treatment will look in your house. Though different styles and materials of
plantation shutters
are common, the most frequently-seen shutter color is easily white.
But why is white the most popular shutter color? Let's take a look at some of the reasons why white shutters have been a St. George window staple for decades.
White Shutters Are Timeless
High-quality shutters such as Polywood® plantation shutters are made to last a lifetime, so white is an ideal color option. That's because white furnishings are timeless, and are never out of style. No matter what new trends in color appear or disappear over time, white will always match them. And whether a house has very intricate or basic style, the classic look and clean design of white plantation shutters fit in seamlessly.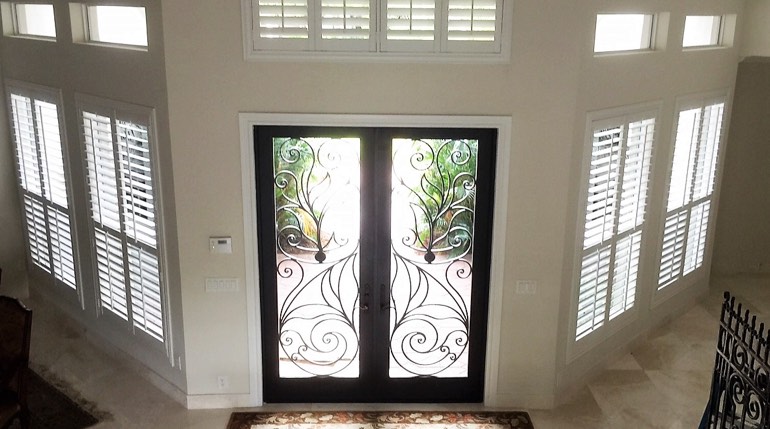 Still need proof? Just look at how many different styles of houses use white plantation shutters. Tudor style, mid-century modern, Mediterranean, Cape Cod, and several other home styles all frequently feature white shutters in their design. You can easily see that white shutters span a period of generations.
White Shutters Are Energy Efficient
One of the biggest draws of plantation shutters is their energy efficiency. Polywood shutters are able to block up to 30 of heat moving through your window, and there isn't a more effective window treatment available anywhere.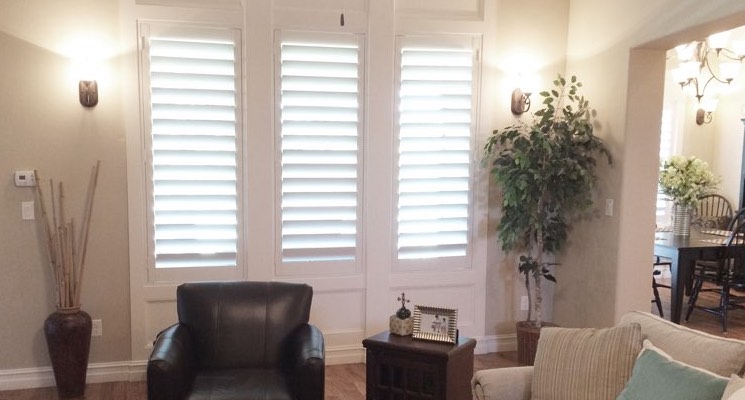 So why is color important? You may already know that lighter colors tend to reflect heat, and that darker colors tend to absorb it. That means that a white shutter won't be a vector through which heat passes into your home, unlike a dark color. If you know what it's like to step out onto a faux-wood deck that's been baking in the sun, you're aware of how much heat it can accumulate. The darker the shutter color, the more energy it will take in and pass through into your house.
White Shutters Give You The Most Design Freedom
Your St. George home is an extension of your own personality, so being able to fully express your creativity through your home design is important. Not many window treatments give you the same design freedom that white plantation shutters do. Here's why.
White is one of the most versatile neutral shades. Which means it won't complicate a color pattern, so you won't be pigeon-holed into a certain palette in any space in your home.

White shutters let you break "the rules." You might have heard the advice to always match your window treatments to the window trim, but with white shutters that isn't always necessary. Since they're so complementary, they can easily fit alongside non-white trim.

If you need to pair different window treatments, white plantation shutters give a great contrast to colored curtains, drapes, and similar fabric window coverings.
There are several reasons why white plantation shutters are the most common, and we've only looked at a small number of them here. To find out more about the benefits of white shutters, call Sunburst Shutters St. George at
435-485-9332
today or fill out the form below to set up a no-hassle in-home window design consultation.