In What Rooms Should You Install A Woven Or Bamboo Shade In St. George?
If natural woven and bamboo shades grabbed your attention while shopping for window treatments, you probably saw their allure immediately and made a mental picture of them in your St. George house. They certainly appear different from standard fabric window shades. They perform in a differing fashion, too. Woven and bamboo shades might not meet all of your window treatment demands in every situation, but you will discover times when they are the ideal option. Explore how you can utilize woven and bamboo shades in your St. George house to completely benefit from these unique window treatments.
Install Woven Or Bamboo Shades In St. George To Incorporate A Natural Element To Your Decor
A multitude of contemporary interior design styles stress the importance of incorporating products made of natural materials to move a small portion of natural serenity in. If you already have wood furniture and indoor plants, you might consider woven or bamboo shades in St. George to add an additional natural aspect to your interior. You are likely to discover window shades in natural substances including rattan, jute, grasses, and bamboo. Each has its own distinct appeal to match your preferences. Their natural colors and fibrous textures are available in endless variations that bring beauty, warmth, and sophistication to your residence.
Use Woven Shades For Privacy And Sunlight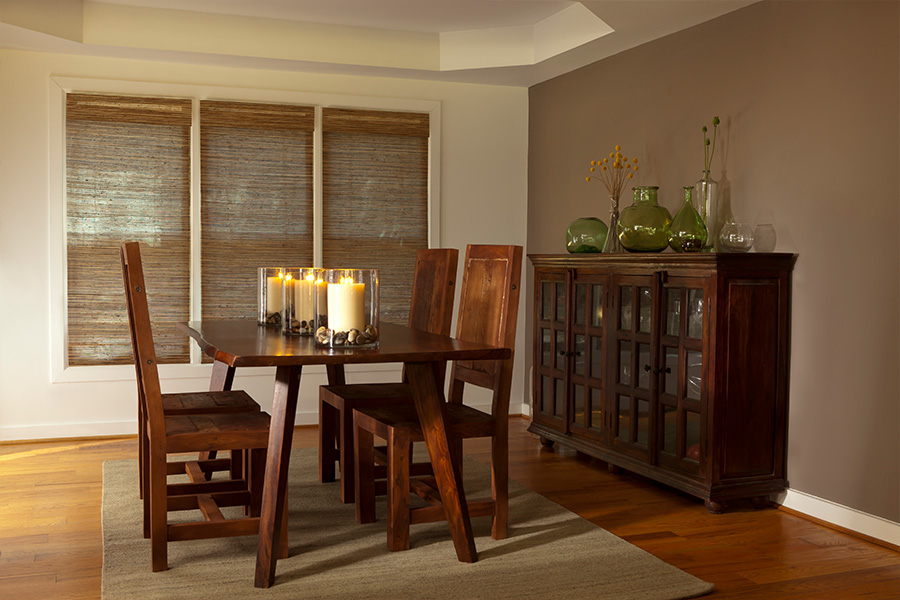 Window treatments are intended to help you achieve the balance of privacy and natural light you desire in your property. You'll find many beautiful weave patterns, and each shade allows a unique amount of natural light to shine through, depending on the way the weaving is done. You could install shades with a looser weave in a sunroom or breakfast nook for a little privacy while still getting plenty of natural light. Shades with tighter weaves enhance your privacy and help control overbearing sunshine in a an office or formal dining room where you prefer a little light from the exterior but not sun glare. With that being said, if you're looking for total light control and privacy in specific places like bedrooms and baths,
louvered shutters
or light-blocking roller shades work best.
Use Bamboo Shades If You Seek Eco-friendly Window Treatments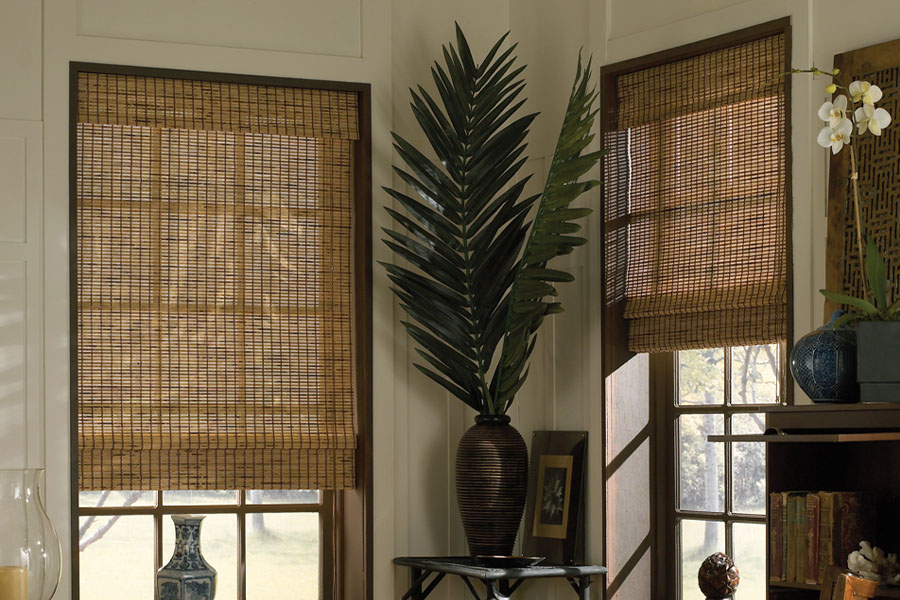 An increasing number of homeowners are interested in their influence on the earth and seek environmentally conscious options. If you love the planet, use bamboo shades in your St. George home. Bamboo is a renewable natural resource because of its ability to regrow rapidly. And it doesn't require hazardous processing chemicals. Bamboo offers strength and flexibility, so it creates resilient window shades that stand up to the test of time. If you ever choose to go with something different, bamboo offers 100% biodegradability, unlike synthetic window treatment materials.
Ask The Specialists At Sunburst Shutters St. George About How To Utilize Bamboo Shades In Your St. George Residence
Sunburst Shutters St. George carries the finest, quality crafted woven and bamboo shades for our St. George customers. Our staff consults with you to find the option that ideal for your interior and expertly install them for you. Get started by reaching out to 435-485-9332 or fill out the following form to arrange a no-charge, on-site consultation.