What Window Treatments To Choose For Your St. George Custom-built Home
When you're building a custom home in St. George, you want to get every detail right, including the window treatments. It might come as no surprise that plantation shutters are such popular picks in window treatments for custom homes in St. George. Their versatility and style complement any interior and allow you complete command over sunlight. With this in mind you can easily create an inviting atmosphere and highlight the enticing features of your custom home.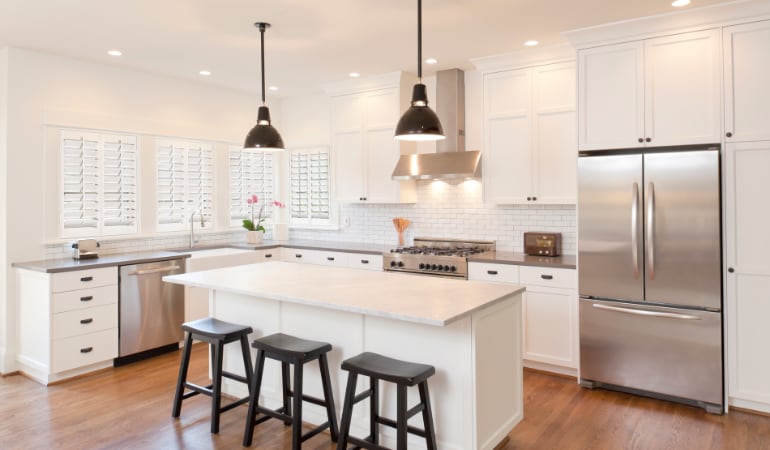 In What Manner Do Plantation Shutters Enhance a Custom Home?
If your goal is to draw attention to your custom home, consider window treatments that residents in St. George use to add to their home's style. Plantation shutters work wonderfully with all home designs. They are a point of emphasis and catch the gaze of people who may be more familiar with dated curtains and cheap blinds. Their simple but elegant aesthetic is all that is needed to look stunning and ensure a positive influence on guests.
Plantation shutters are a great window treatment choice for a custom home. Their distinct construction and adaptable color options incorporate easily with any style of home, so you are able to advise the home builder to put them in every space and not have to worry how they will match once you furnish your home.
Plantation shutters are custom-fitted for regular windows and uniquely sized ones, so you are able to install them in any location and avoid the inconvenience of implementing numerous window treatment options. You will appreciate having a job removed from your list as you figure out your remaining home finishes!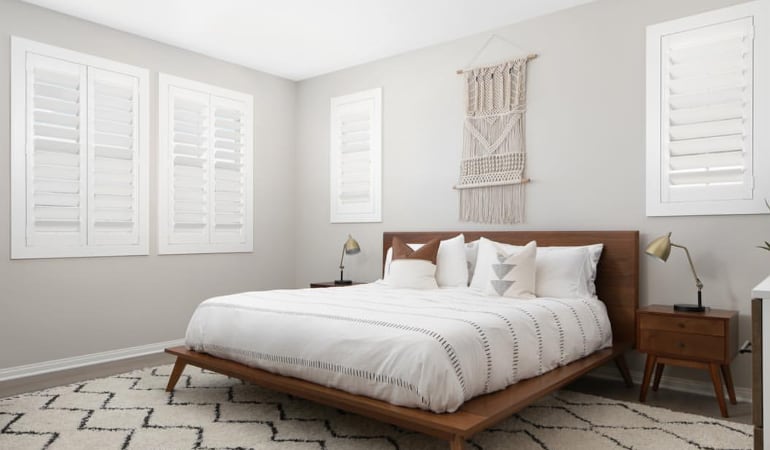 How Do Plantation Shutters Allow You To Control Light?
Everyone loves the look of a well-lit home. Even though you're sure to have captivating light fixtures to brighten your custom home, the sun's rays have special characteristics that make a space appear bigger or boost its overall character.
However, sunlight is constantly changing. As the day goes on, the amount of sunlight streaming into your custom home changes, and you must change the positioning of your window coverings to filter the light accordingly. When searching for window treatments for custom homes in St. George, homeowners prefer faux wood Polywood® and natural wood plantation shutters that let them control the amount of natural light a space receives.
You can use the tilt wand to change the angle of the louvers during hours when the sun is in full force to allow an area to have a softer glow and open them again to brighten things up when the sun is on the other side of the house. You might also swing back the shutters at the hinges for full sunlight to produce an impression of being outdoors and fasten them again for a snug, closer-knit feeling.
Adjusting shutter louvers also allows you to shift the sun's rays. By tilting the slats in either direction, you can lighten all areas to make your home appear larger. You have the ability to redirect unwanted glare away from your visitors' view and flat surfaces that reflect without closing the louvers and eliminating the light altogether. With a gentle movement, you can direct the placement and the amount of sunlight that radiates within your home for everyone's comfort.
Find The Best Window Treatments For Your St. George Custom Home
Present your custom home in its full glory with the endless appeal of plantation shutters by Sunburst Shutters. We feature time-tested window treatments that St. George residents want for their custom-built homes. Contact us at 435-485-9332 or submit the form on this page to schedule a free in-home consultation.