What Are The Top Window Treatments For Over The Kitchen Sink In St. George?
When you're shopping for window treatments, don't forget about the kitchen -- especially around the sink. If you harbor reservations about splatters of water and food disfiguring a window treatment over the kitchen sink in your St. George home, make the smart choice with plantation shutters. These popular options bring style to any space but are known to withstand the moisture and heat of the kitchen.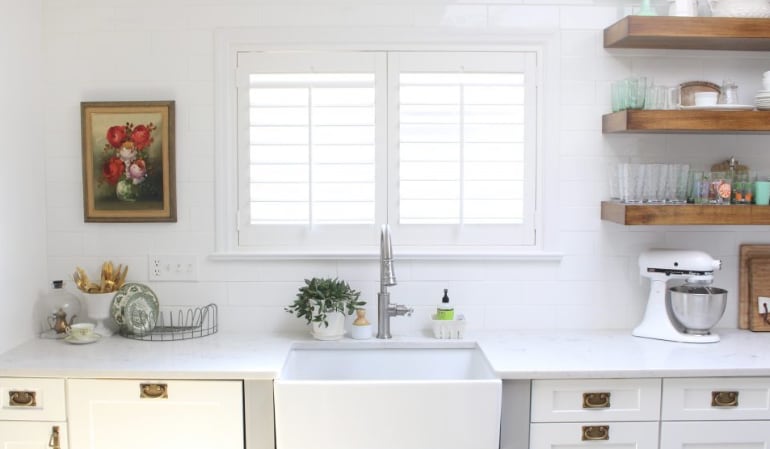 Polywood Plantation Shutters Look Attractive In Every St. George Kitchen
Window treatments over your kitchen sink in St. George need to be practical and long-lasting. But you won't have to forego beauty when you use trendy faux wood Polywood plantation shutters.
Polywood shutters blend in easily with every kitchen design. They can be found in several shades of white that complement your finishes, and fixtures, and their strong panels of functional louvers counteract nicely with the flatter, more uniform aspects of your kitchen. Polywood materials convey subtle appeal to both luxury and minimalist kitchens and every one between.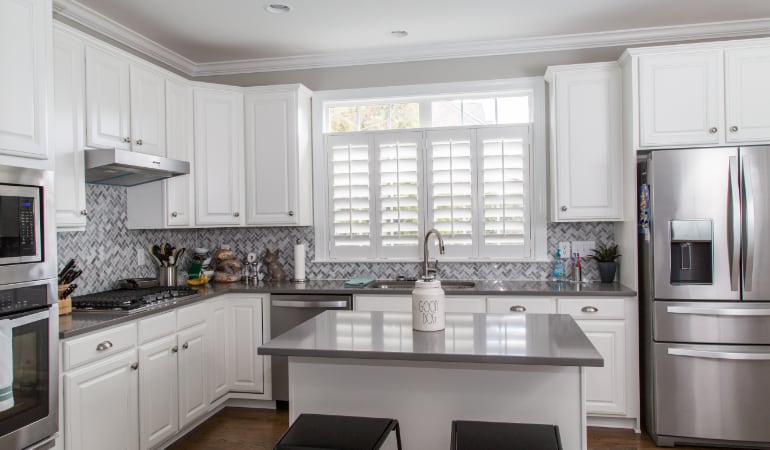 Interior Shutters Are Resistant To Heat And Moisture
Have you ever seen moisture along the window glass when doing dishes or heating water to a boil? That moisture latches on to window treatments over your St. George kitchen sink, where it will deteriorate standard fabric products as time passes.
You will see that faux wood shutters are a more durable option. The faux-wood material and resilient coating ward off the effects of a moist and steamy environment. In fact, these products are totally watertight. Polywood shutters will not be yellow, warp, or chip from the humidity in your kitchen.
Sunshine and weather extremes also won't impact on the Polywood material. On the window in your kitchen, your shutters endure both old air and intense UV rays. These exceptional window coverings won't shrink and expand from the cold outside and heat inside, nor will they discolor or fade from the sun.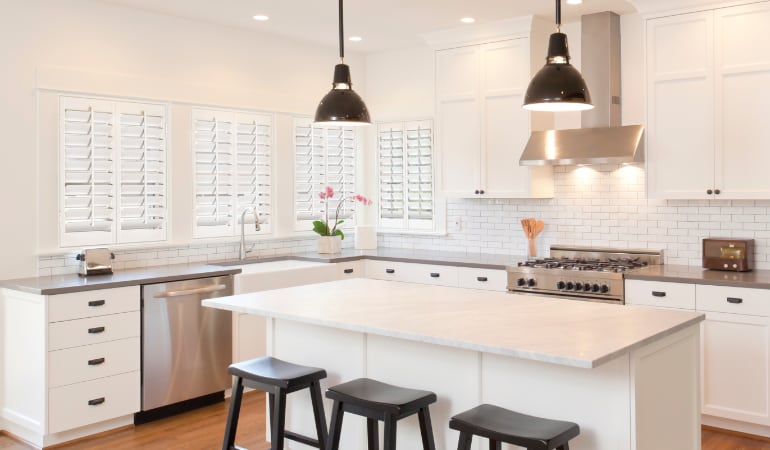 Polywood Plantation Shutters Welcome Light Into Your Kitchen
Good lighting is essential in your St. George kitchen. It would be silly to cut or burn yourself because the lighting is too dim! Polywood shutters give you the right amount of additional light and are easy to operate. Just swing open the panels or use the tilt rod to move the louvers up and down. You'll never have to fuss with twisted, hard-to-adjust cords or a pull bar that's too high to reach when you need to alter the light levels.
When looking for a flood of sunlight, let the panels swing open entirely. If the sun's rays are a bit much, close the panels and tilt open the louvers to your desired light settings. Or use the louvers to eliminate unwanted glare within your space. If you don't like curious observers peering into your house, move the slats to the closed position for the solitude you desire.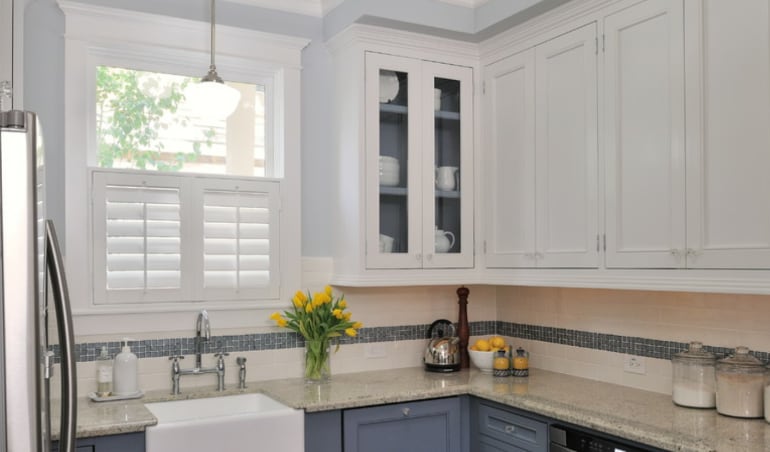 Polywood Shutters Make Cleaning Easy
Kitchens can be dirty with an abundance of grease, crumbs, and dust. Any window treatment over your St. George kitchen sink should offer ease of cleaning. When taking this into consideration Polywood perfect on a kitchen window. Their hard, smooth finish will not trap odors or collect stains as fabric shades do. They just need a quick dusting or wipe with a soft, dampened cloth, and they'll look new again.
You'll never have to squander precious time awkwardly moving your cleaning wipe through the slats as you would with traditional metal blinds. Shutter louvers are sturdy, and you can choose wide louvers for your custom shutters that leave large spaces for your hand and cleaning cloth.
Purchase The Best Window Treatments For Over Your Kitchen Sink In St. George At Sunburst Shutters St. George
Sunburst Shutters St. George provides the perfect solution for every window -- including the one over your kitchen sink. Confer with our specialists about what you have in mind, and we'll customize a plan for your home. Reach out to us at 435-485-9332 or complete our online form to request your no-obligation, on-site appointment.