The Best Window Treatments For Picture Windows In St. George
Picture windows give you an amazing perspective of your surroundings and usher in an abundance of sunshine. With that in mind these sizeable windows typically are a challenge to cover if you're looking for privacy and darkness. You don't want bulky drapes or blinds that are a pain to manipulate. But you should find something engaging on a large picture window that takes up such a wide amount of area within your interior. And something insulating will help make your impressive window better for your home's efficiency. Keeping this in mind, consider one of these excellent options for picture window treatments in St. George.
Wood Plantation Shutters Offer Perfect Coverage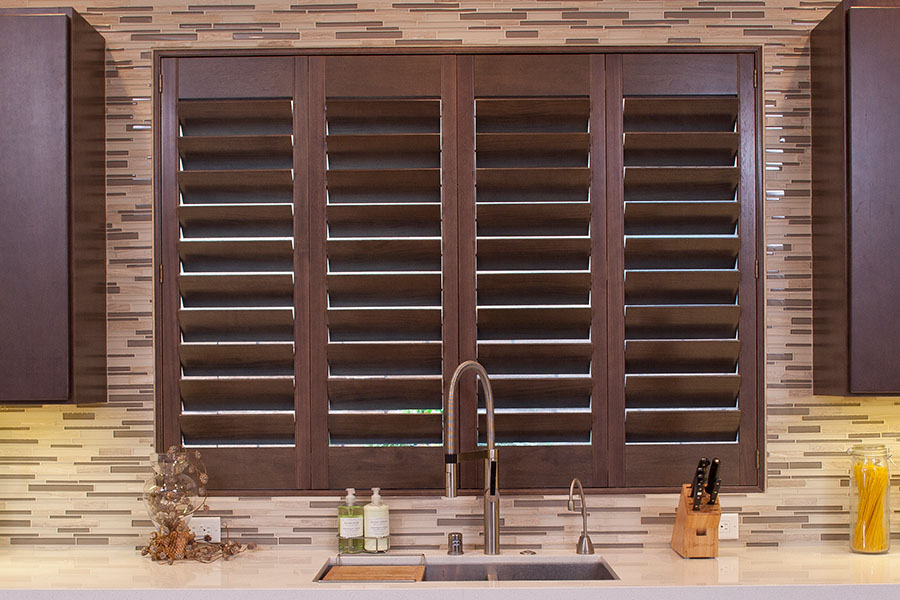 Alluring plantation shutters look tremendous on large picture windows in St. George. They are always in style and are available in numerous colors to complement your decor or trim. And premium wood shutters like Ovation® shutters provide more durability than cheaply made window blinds or shades.
Plantation shutters are simple to use with big picture windows and provide more methods to govern sunshine and privacy than other window treatments. You can swing their hinged panels open for a complete view and a flood of sunlight or shut them for darkness and privacy. You also have the ability to manipulate the movable slats on secured panels to achieve the perfect amount of sunlight. Or employ the slats to move sunlight off reflective surfaces to remove glare. And because louvered shutters are precisely sized to your window, they don't leave spaces for sunlight to sneak through if you want a darkened space.
Polywood Shutters Insulate Picture Windows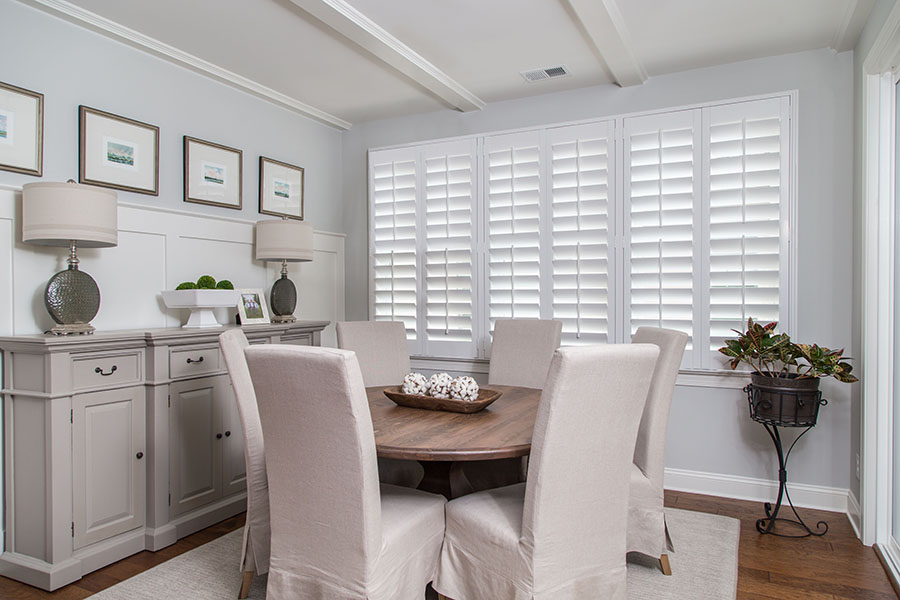 Sizeable windows like picture windows lose a lot of your home's heat during the wintertime and let in hot sunlight in summer. If you want to keep your property's temperature stable and reduce utility bills, pick Polywood® shutters for your picture window treatments in St. George. In a similar fashion to wood interior shutters, they block the sun's warmth when closed, but they provide even better insulation. They even utilize proprietary weather protection to stop heat from escaping through your windows while protecting your home from cold drafts.
Polywood shutters also add beauty to each window they cover. They can be found in three white paint colors that match various types of home decor and bring a fashionable appeal to what might be considered customary shutters. Polywood shutters are also longer lasting than alternative options and will enhance your picture window for decades. They never fade or discolor, no matter the quantity of sunshine your picture window gets, and they won't splinter, nick, or distort from humid air or harsh temperatures.
Cellular Shades Deliver A Unique Appeal to Your St. George Picture Window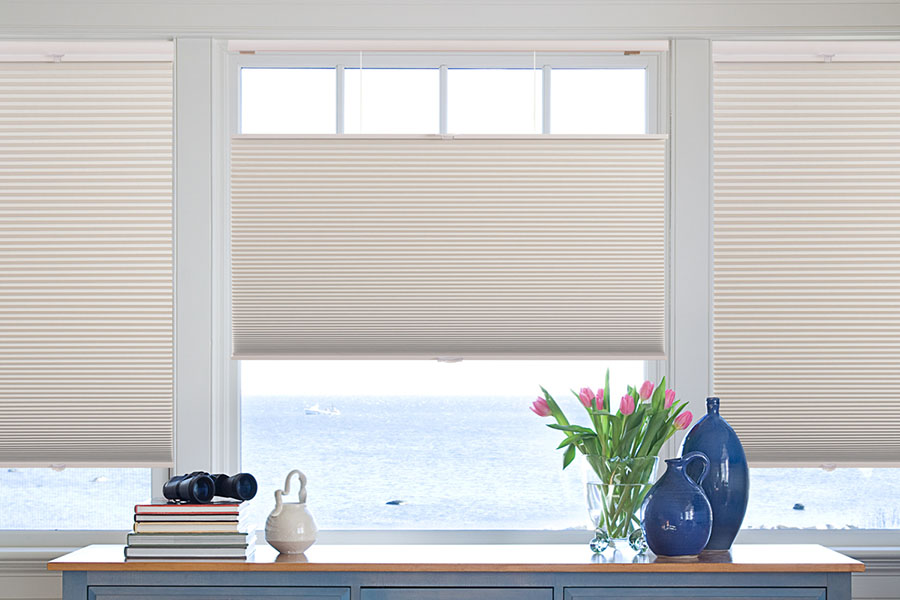 In the event you favor the softer touch of fabric window shades, cellular shades make great picture window treatments for St. George homes. They come in various materials, patterns, and colors, so it's simple to locate cellular shades that fit your unique preferences. You are also able to install motorized cellular shades if regular options are too difficult to adjust on an oversized picture window.
Best of all, cellular shades' special design makes them more energy-efficient than other varieties of window shades. They feature evenly arranged pleats that fold and unfold like an accordion when you bring them up or down. These pleats create openings that trap air that enters around your windows. This insulation aids you in keeping the room at the right temperature no matter the dimensions of your picture window.
Discover Stunning Picture Window Treatments In St. George At Sunburst Shutters St. George
Looking to cover a picture window in St. George? Sunburst offers window treatments for any kind of window. Arrange a complimentary on-location appointment with our window treatment experts and receive a demonstration of what products work best on your windows. Simply call 435-485-9332 or submit the form on this page to start your project.