Your Favorite Dog-Proof Window Treatments For St. George
Your canine friends adore peering out the window and napping in sunlight, but pups can be a beast on window treatments. They scratch at them, chew them, and tear them down. While no treatment is 100% unbreakable, Polywood® shutters are the most dog-proof window treatments in St. George. These beautiful shutters won't break easily, clean up quickly, and give each member of your family--furry ones too--several ways to enjoy natural light, privacy and the outside views.
Polywood Shutters Are Tough Dog-Proof Window Treatments In St. George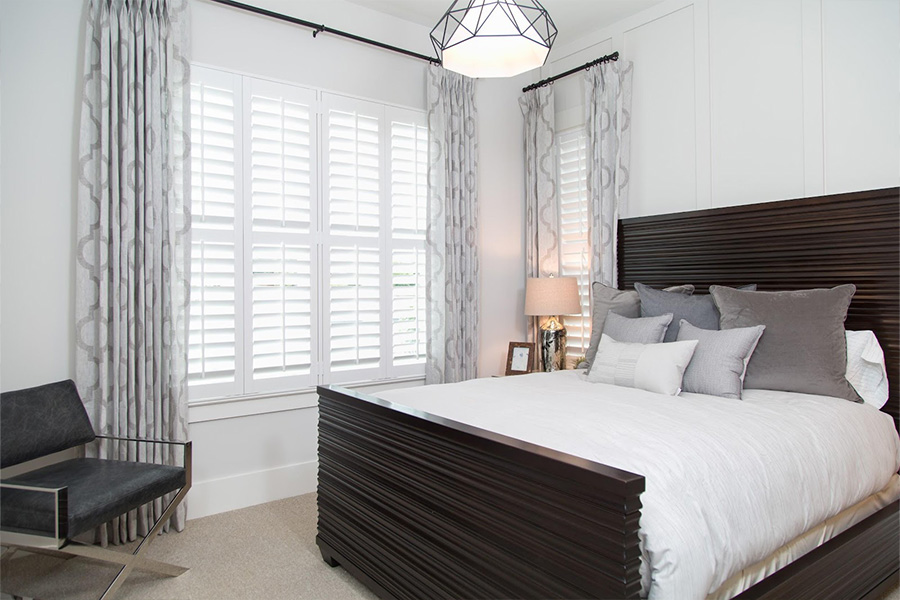 Window coverings like window shades, blinds, and curtains look lovely in your place, but with their dangling cords, all it takes is a good tug from your pup to bring them off the rod or break them. Polywood shutters are the best dog-proof window treatments for St. George homes, because of their resilience. They have dependable faux-wood panels that attach to the frame around your window and don't dangle down like shades and curtains or break with a small jostle like aluminum blinds. Interior shutters don't have wands or cords for your pooch to bite on or get tangled in either. Fifi can swipe at your shutters and rub against them all she can without hurting them. And if the dog makes a chew toy out of a louver, that single louver can be replaced without having to replace the entire window covering.
Polywood Shutters Allow Your Animal See Outside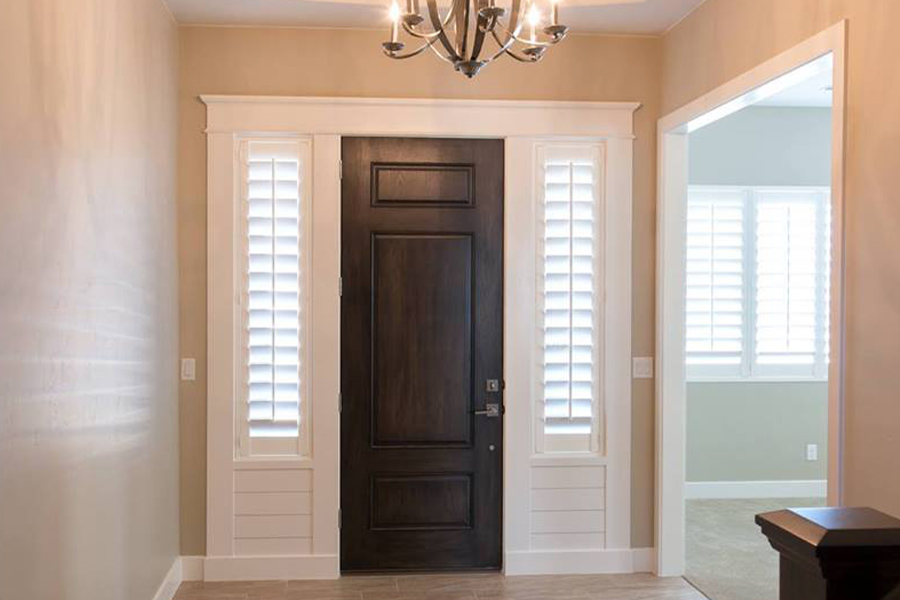 Every furry friend needs to look outside, but you don't want passersby peeking in your house. Polywood shutters have wide louvers that you tilt open just to get your dog a peek outside without sacrificing your privacy. Polywood shutters can also be custom-made to fit specialty windows like picture windows and sidelights. If your pup scratches at the front window when deliveries come, hang Polywood shutters so that she can find out if it's a friend or foe on your porch.
You are able to manage energy-efficiency with Polywood shutters too. If you want to keep a space dim and cool at the sunniest part of the day, but MacLeash enjoys lying in a sunbeam, angle the louvers and aim sunlight towards the floor. Or ask for shutters featuring a divider rail. This feature lets you use the lower louvers for the hound and keep the higher louvers shut to block harsher light.
Polywood Shutters Make Cleaning Up After Your Dog A Snap
Like other surfaces, window treatments collect dog fur and dander. You can try many methods to clean, but de-griming Polywood shutters is pretty easy. Just wipe them with a dry duster or dish cloth, and they'll become hair-free. If you find dirty nose smudges or paw prints on a shutter panel, a damp rag works great. As for wet messes, Polywood shutters are moisture-resistant. If your dog comes in from hazardous weather and shakes himself dry, or your curious puppy licks your shutters, just pat them dry.
Polywood Shutters Can Be Fixed Instead Of Replaced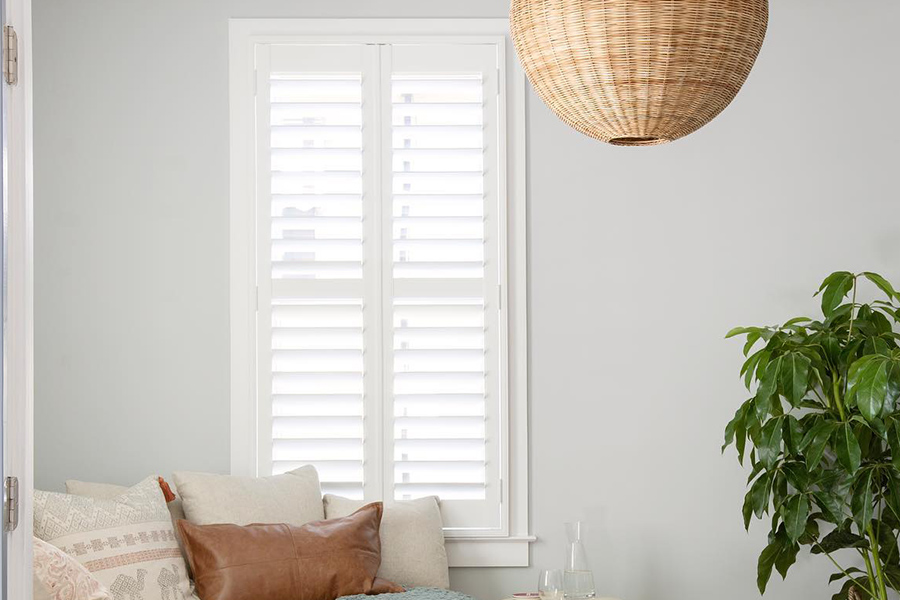 Polywood shutters are extremely hardy but not undestroyable. If Fifi looks at your shutters as a bone, he's going to create some dents. Luckily, Polywood shutters are straightforward to fix. Unlike a torn window shade or tangled blinds that should be completely replaced, you can get a hold of Sunburst Shutters St. George to mend separate shutter louvers. You'll are fine to use your Polywood shutters in the meantime, and once we repair them, your panel will look like new.
Find Polywood Shutters The Whole Family Will Love At Sunburst Shutters St. George
When you want dog-proof window treatments in St. George, Sunburst Shutters St. George is here to help. Our experts will show you beautiful faux-wood shutter samples to your home or discuss your other window covering products. Talk to us today at 435-485-9332 or fill out the form below to book a no-cost in-home consultation.