The Best Window Treatments For Kids And Pets in St. George
When everyone is home for long periods of time, your house might start to feel smaller than it is. Main rooms, like living and family rooms, can easily be overcome with stuff. Wall art and window coverings could possibly get ripped down during a rowdy game of catch or hot lava the usual roughhousing a game of inside catch. Fingerprints and wet nose smudges can show up everywhere, detailing exactly which place your children and pets were in.
Like everything else in your home it should come as no shock that you probably already know that you will need special window treatments for kids and pets in St. George. They should be easy to clean and easy to operate -- and able to withstand most family activities. That means throwing away those fragile window shades and blinds and trying out something better like a Polywood® plantation shutter.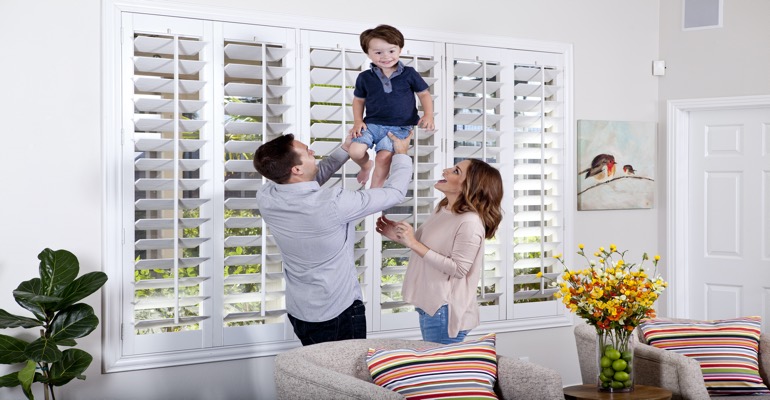 The Reasoning Against Blinds, Shades, And Curtains
Hanging blinds have a habit of breaking around children and pets in St. George. The reason is that blinds are made using a series of thin slats that are suspended on each side by slender cords. This allows the window covering to sway against the window. This makes the covering light and flexible. These types of coverings can adequately cover your windows, but they can easily become damaged during a bout of horseplay. A quick bump or a puppy face peering through it can rip a slat away from the cord or snap it apart. Also, any cords dangling down are a safety issue for both kids and pets.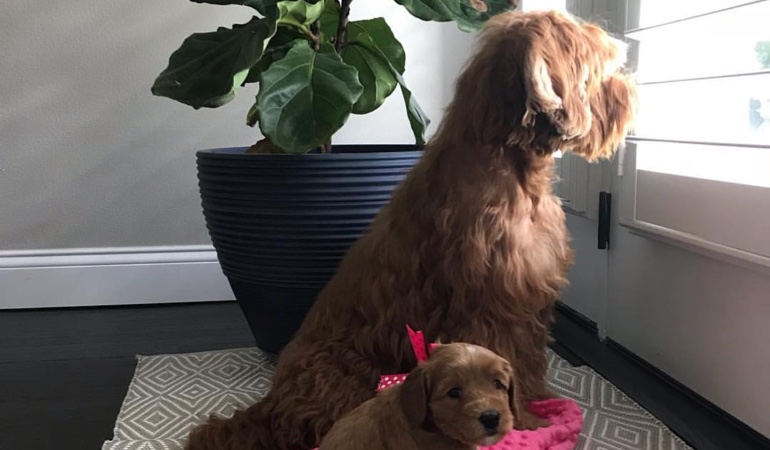 Curtains and drapes may not fare any better with children and animals. Because they hang loosely from a rod above the window, they can be pulled down with a few good tugs. Ones that hang to the floor are the perfect length for cruising toddlers or curious pups to grab onto. Cleaning also becomes a dilemma, as getting rid of paint-covered handprints or muddy paw markings anything beyond everyday wear-and-tear or pet pawprints and stains will be there until you haul the to the professional dry cleaners.
Polywood Plantation Shutters Are The Ideal Window Treatments For Kids and Pets In St. George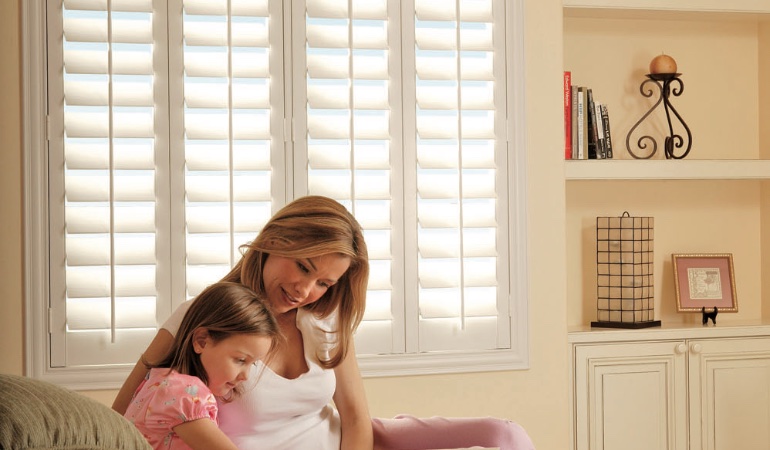 Faux wood plantation shutters, such as our Polywood® shutters, are the most durable treatment to hold up to your kids and pets. Plantation shutters easily handle outside light, but use a durable construction instead of using delicate cords like blinds. With sturdy louvers and an easy tilting system, they can withstand your lively kids and frisky pets.
Polywood® shutters are also great for kids and pets because they are much easier to clean than blinds and will never yellow, splinter, or warp. The solid louvers can take about everything thrown at them -- no matter what challenge your family thinks up so stop worrying about replacing your broken window treatments. All plantation shutters are cord-free, making them a reliably safe window treatment for your family. And if your shutters do break, Polywood® shutters come with a Lifetime Warranty.
Plantation Shutters Help Make A Creative Study Center In St. George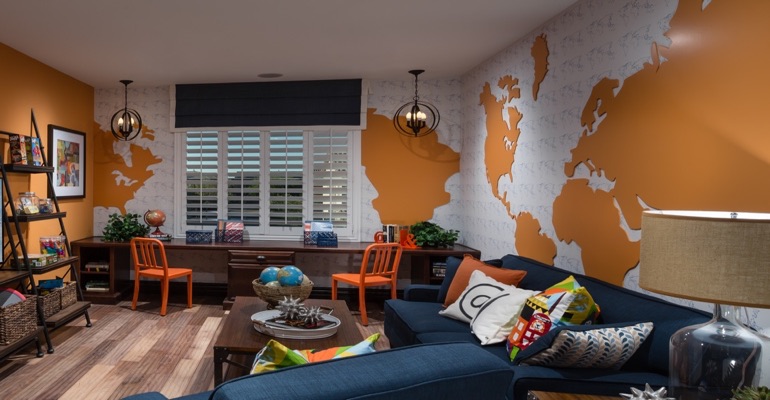 While Polywood® plantation shutters can stand up to your kids' indoor sports league, they can also create a calming learning space. Natural sunlight can stimulate growing minds, but sun glare can disrupt learning. Fortunately, you can direct your shutter louvers so that whenever learning occurs, you can bring the natural light in or block the glare out. Sun glare never is a problem for your "students" because they won't get the sun in their eyes.
To help with e-learning, simply shut the louvers completely to muffle outside noise. Now, birds or lawnmowers won't disturb learning. Your kids can't even complain about the temperature of the room, as your plantation shutters also keep the room comfortable due to Polywood's® energy-efficiency benefits. And if art class happens to go awry, just rub the mess off your shutters with a wet cloth.
Have A Sunburst Expert Help You Family-Proof Your Window Treatments
You could just leave the the blinds up and keep on lecturing about bumping into the curtains. Or you can let a professional show you how plantation shutters can be the only window treatment for your family. To arrange a complimentary in-home or virtual design consultation, call 435-485-9332 or fill out the form below today.