Top Window Treatments For Bullnose Windows In St. George
Bullnose windows have rounded corners that provide an elegant, smooth appearance. As their outlines aren't at angles like standard styles, you may not know what window treatments to use on bullnose windows in St. George. If you're wanting to highlight those smooth borders, install your favorite window treatment inside the window opening. If you prize alternatives that give you energy savings, privacy and solid construction over the appearance of those rounded edges, choose interior shutters installed on a solid framework around the outside of the window.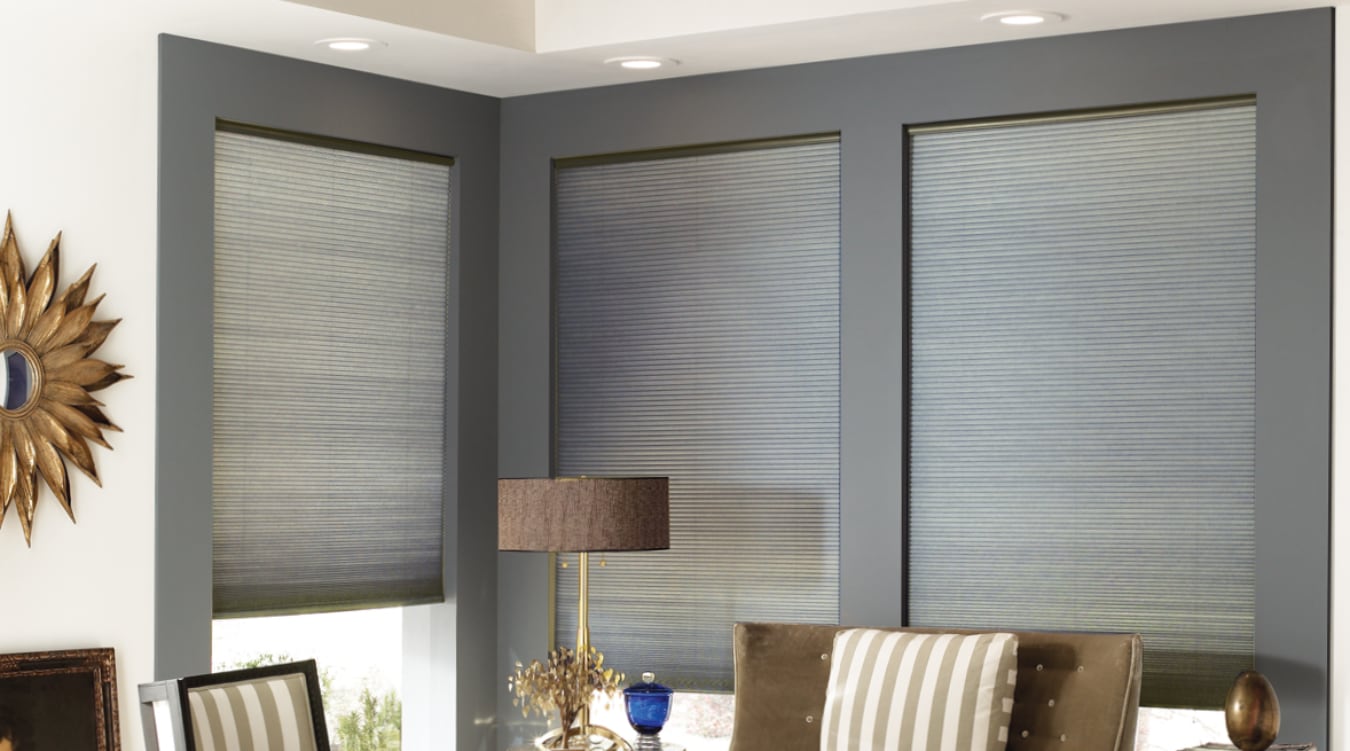 Highlight Your Bullnose Windows With Custom Shades
There are a few properties that have bullnose windows, so it makes sense if you're looking to have them on display to supply your St. George residence a unique architectural feature. Customized roller shades let you show off your rounded openings but still blanket your window panes for privacy and light control. Your window covering sales rep will get the dimensions of your openings and ensure your shades fit precisely without any space for sunlight. Your new shades will then be attached at the top of your window.
Every window shade looks great with bullnose windows. Your only job is to pick the type you like best for your home. Shades are available in your choice of tones, motifs, and levels of transparency to coordinate with your rooms and block outside light. Graceful woven shades offer light filtration and give a unique touch to your room. You can also use trendy cellular shades to snare chilly drafts and keep your space warmer.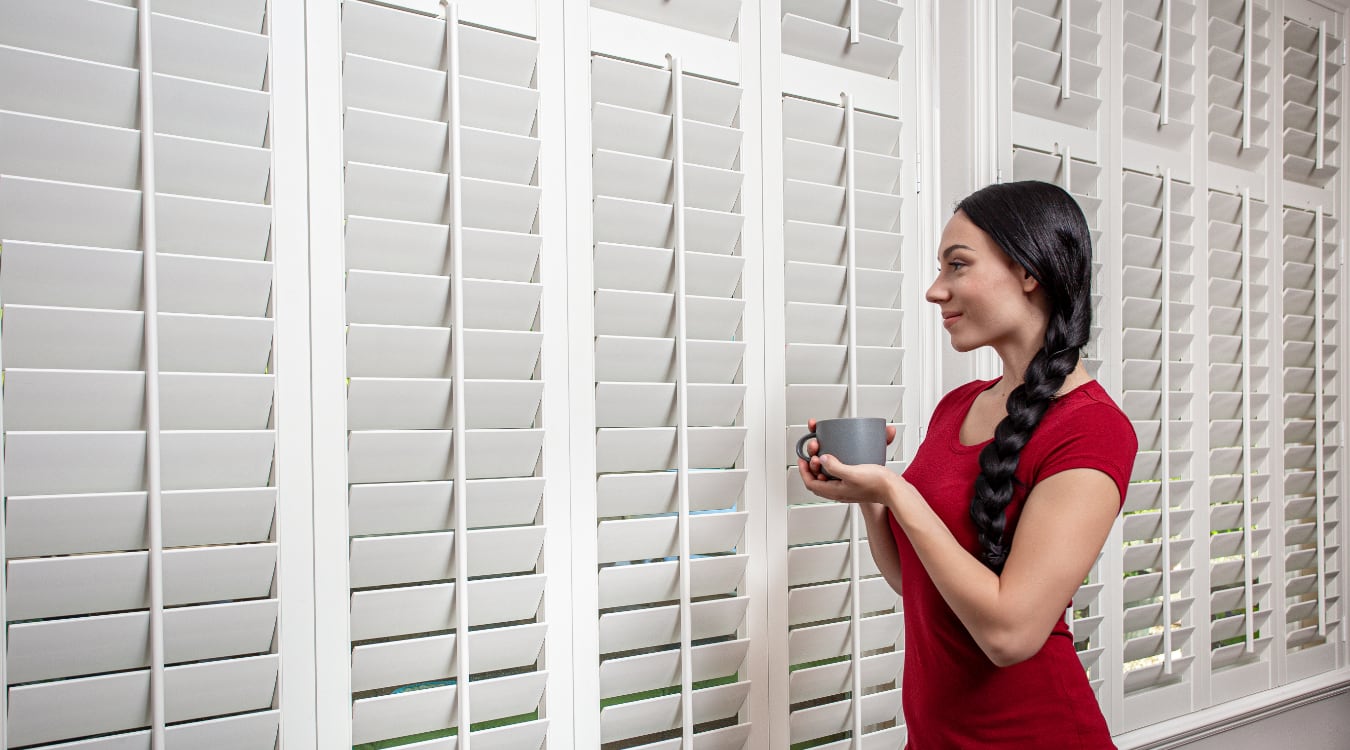 Dress Up And Insulate Your Bullnose Windows With Polywood® or Ovation® Shutters
When your attention is more centered around the window treatments on your St. George bullnose windows than the rounded corners, ask your window treatment sales reps regarding interior shutters. They will know the best way to install shutters on a frame that extends over the edge of your window opening. That means you will lose the rounded curves of your bullnose windows, but your solidly constructed shutters are an attractive focal point as well. You can also pick between crisp white Polywood® shutters or various colors of hardwood Ovation® shutters to complement your interior.
St. George customers prefer Polywood shutters for their adaptability and eco-friendly properties. The lack of cords results in them being less difficult to manipulate than flimsy blinds, and they provide a tighter seal to prevent the intrusion of sunlight. You can swing the panels closed and move the louvers to allow the amount of light you want or keep the louvers closed for near-total darkness. Polywood shutters keep drafts out as well with their patented weatherstripping. They insulate your windows better than other products to give you additional energy savings.
Versatile faux-wood shutters make sense for all types of windows. When your bullnose windows are located in a bath or kitchen, these unique interior shutters will resist moisture damage from the humidity. They won't fade in especially sunny windows or splinter and break as temperatures fluctuate with the seasons.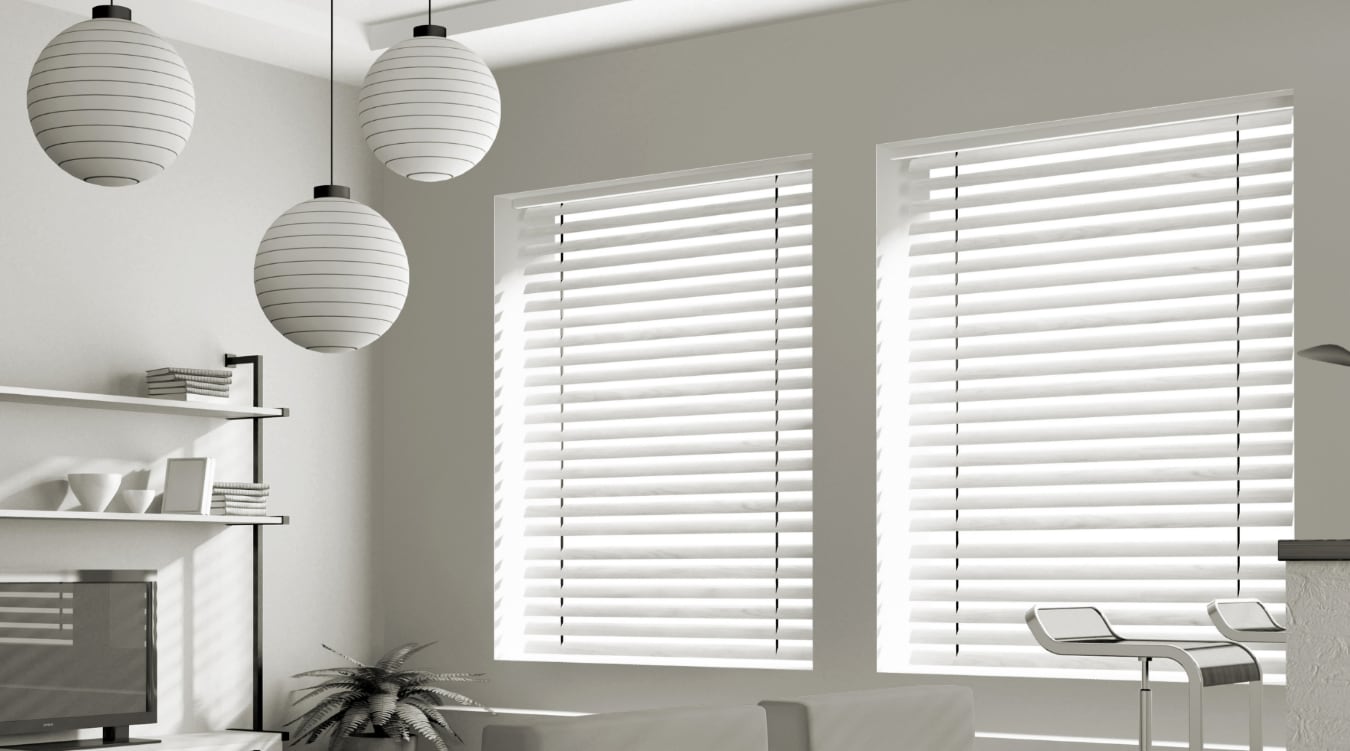 Get The Right Window Treatments For Your St. George Bullnose Windows At Sunburst Shutters St. George
Explore the best window treatments for your St. George bullnose windows at Sunburst Shutters St. George. If you are looking for an elegant shade or alluring Polywood® shutters, we give you a multitude of possibilities and provide accurate, professional installations so they look their best in your home. Simply contact us at 435-485-9332 or complete the form to schedule a a complimentary on-site consultation.