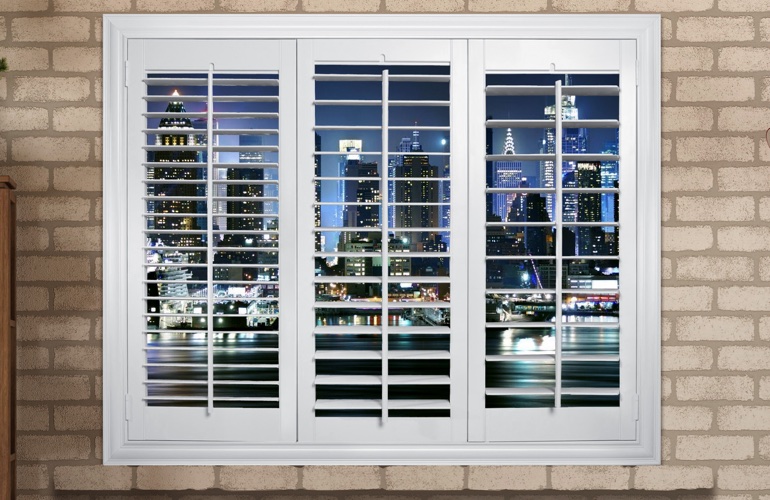 The Best Louver Size for Shutters in St. George
There are no lack of choices regarding plantation shutters in St. George. Customize your shutters with options in material (wood, faux wood, or reclaimed wood), paints or stains( bright whites, neutrals, or wood stains), and frames (traditional, Craftsman, or other decorative options). Then you need to select the optimal louver size for your windows.
So what's the best louver size for your St. George shutters? Let's check out your options.
Choices For Shutter Louver Sizes from Sunburst Shutters St. George
For our premium shutters, Polywood® and Ovation® wood shutters alike, we offer louver size options in 2½ inches, 3½ inches, and 4½ inches. Also consider that some shutter manufacturers will charge differently for different louver sizes, but Sunburst Shutters St. George won't!
2 ½ Inch Shutter Louvers
The smallest louver size for shutters we have. Other window treatment providers in St. George may suggest tinier louvers, even as thin as 1½ inch or less than an inch. Unfortunately, when you look at the result, you decrease the attractiveness of shutters, and it can be tougher to see between the louvers when they're open and they are tougher to dust. When you choose a louver smaller than 2½ inches, shutters can also be confused for blinds from a distance, which defeats the purpose.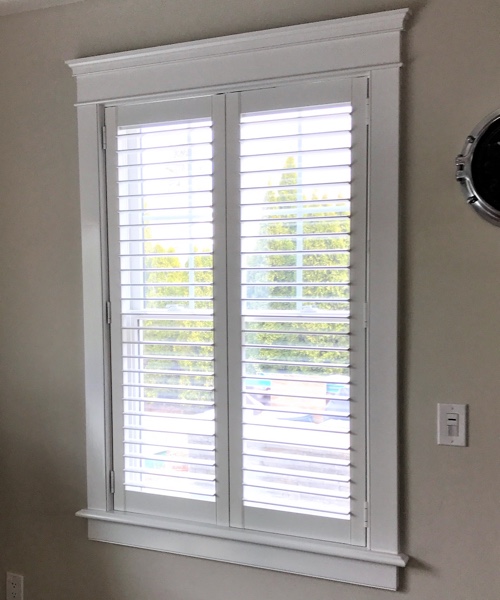 However, 2½ inch louvers have a classic, "colonial" look to them. The thinner but still orderly lines of these shutters give a simple elegance to your windows, making them excellent for homes built in the Colonial Revival style, or similar designs like the American Foursquare.
3 ½ Inch Shutter Louvers
3½ inch shutter louvers are basically the gold standard of plantation shutters. While 4½ inches can be a bit large for some St. George homeowners' tastes, and 2½ inches can look tight – this 3½ inch option strikes a great medium between the two.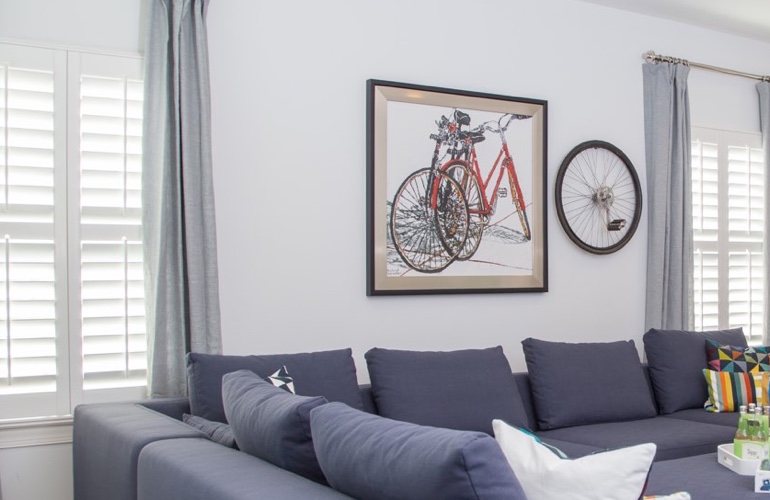 3½ inch louvers are also the most versatile style for St. George shutters. No matter the window area, their shape, or any other quirk, the louvers don't crowd or look bulky or flimsy in comparison. This is important if you're looking to put shutters in numerous windows in your home. It always looks better when your louver sizes are the same, so look at 3½ inch louvers to maximize the benefit of your St. George wood shutters.
4 ½ Inch Shutter Louvers
Our widest louvers are sized at 4½ inches. These louvers help our shutters, whether Polywood faux wood shutters or natural hardwood, stand outl. They also show the most unobstructed view when they are opened, since there's even more space between each louver and fewer louvers overall to get in the way. Fewer louvers also makes cleaning a bit simpler, with fewer louvers to dust or clean every time.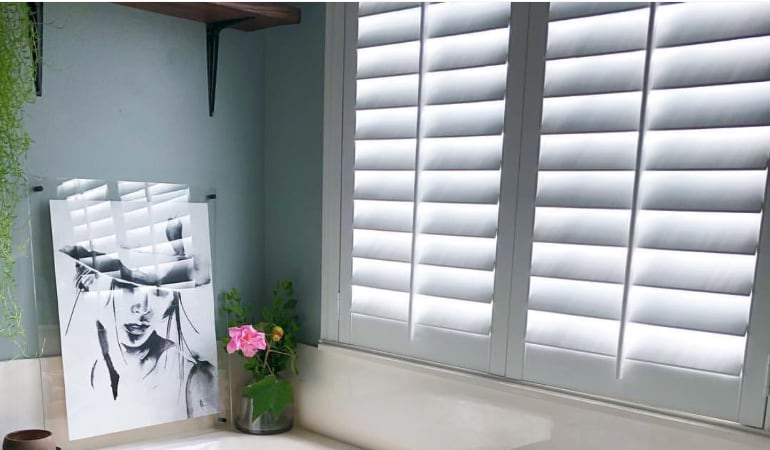 Which Shutter Louver Size Fits Your Home Best?
Basically, your decision will be based on which style you like best, and which size of shutter louver looks best with your current home decor. To get a personal demonstration, schedule a free in-home consultation with Sunburst Shutters St. George by calling 435-485-9332 or filling out the form below.