Ideal Awning Window Treatments In St. George
Awning windows in St. George have been known to be hard to enclose while still taking advantage of their many perks. They are hinged at the top and open outward from the bottom as you manipulate a crank. You frequently notice them higher up the walls than other windows and in high humidity areas like kitchens and bathrooms where you need extra ventilation. You will also find they're generally more wide than tall.
Versatile Polywood® plantation shutters are uniquely suited to the challenges of awning window treatments in St. George. They open and close simply and with little effort, fit the different dimensions of awning windows, and are resistant to moisture. Explore why Polywood shutters have become your preferred option in awning window treatments.
Polywood Shutters Are The Most Suitable Choice For Awning Windows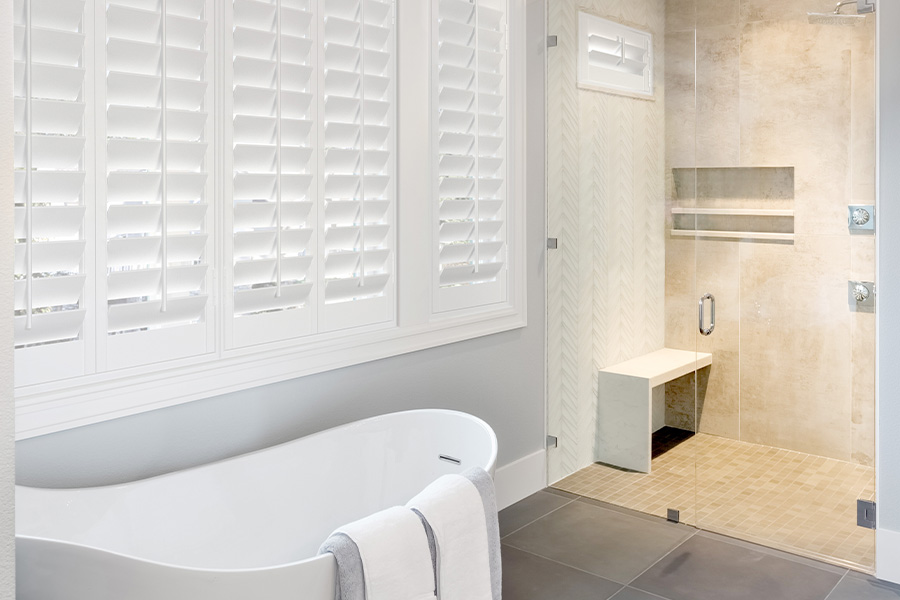 Awning windows are intended to provide an abundance of sunlight and air circulation, so you don't want window treatments that inhibit that. Polywood shutters have many methods to manage exterior light, ventilation, and privacy. You are able to completely open their louvered panels to the sides when you want complete sunlight or a nice breeze from your awning windows or tilt open their louvers for a little sun. Whenever your awning windows are higher up your walls, the sun's rays could infiltrate at an awkward angle. Adjustable louvers will divert light if it causes glare on a TV or shines in your eyes.
When your awning windows are high, shutters will continue to be easy to use. There's no need to reach the upper portion of the window to close them like you have to with some shades. Simply manipulate the panels and louvers with the tilt rod from wherever you can reach. Shutters don't use cords that may swing and catch on your window crank either!
Polywood Shutters Adapt To Unique Awning Windows For Outstanding Insulation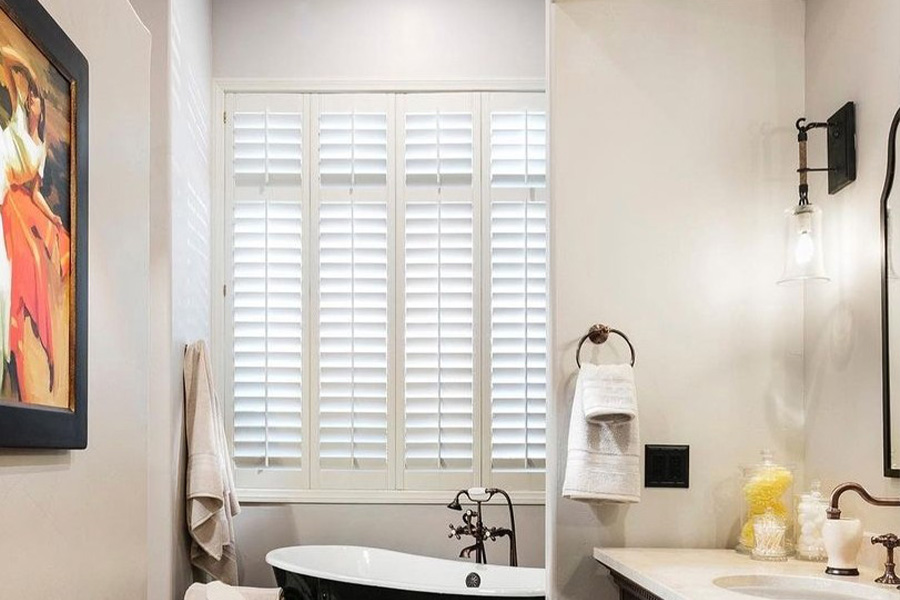 Because awning windows are often wider than they are tall, you likely won't find store-bought treatments that accommodate them exactly. You're better off choosing
hand-designed louvered shutters
instead. Their frame is fabricated to your window's exact dimensions to be certain you enjoy a flawless fit. This exacting construction looks better and inhibits gaps for light or air to get through. The installation may also be designed for your awning window cranking mechanism, so you can easily access it.
Polywood shutters have the added benefit of patented weatherstripping that brings another level of insulation when you close them. This insulating capability aids in keeping the space at a pleasant temperature and reduces your utility expenses.
Polywood Shutters Are Resilient Against Damp Conditions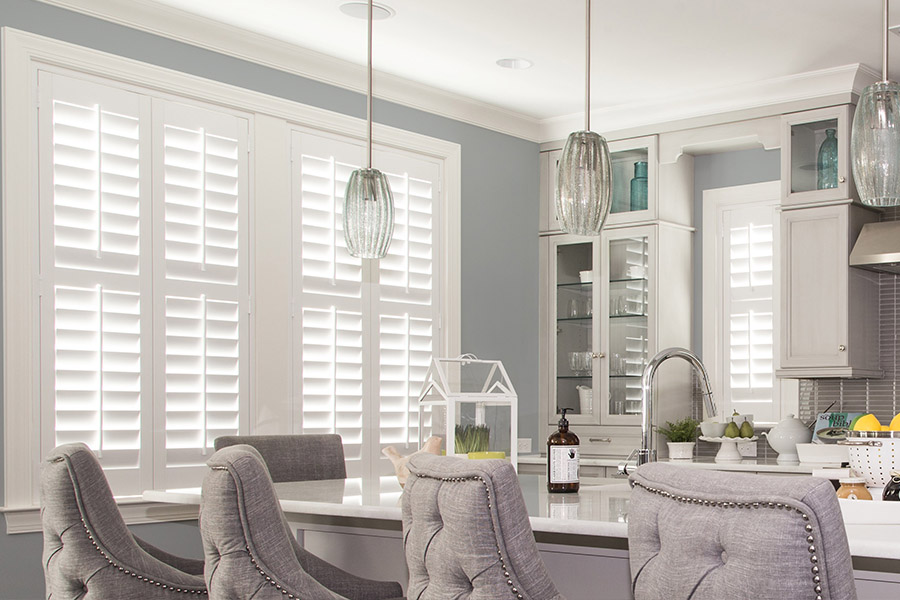 You'll frequently see St. George awning windows in kitchens or bathrooms for added ventilation. However, the wet conditions and heat in these spaces may destroy fabric and wood window treatments. This won't be a concern with Polywood shutters! The composite wood and tough exterior layer doesn't warp, crack, or discolor from moisture and heat. You can confidently install them on awning windows near the shower or overlooking the kitchen faucet, and they'll stay in perfect shape for decades.
Long-lasting Polywood shutters are easy to clean, too, even in the event your awning windows are difficult to access. Instead of taking them down to launder like cloth materials or attempting to reach them with vacuum-powered brush feature like shades, just clean them with an protractible duster. And if your bathroom or kitchen shutters get grimy, all they require is an easy wipe down with a damp cloth.
Sunburst Shutters St. George Carries The Right Awning Window Treatments For St. George Homes
Sunburst Shutters St. George is here to help you pick awning window treatments suitable for your home from our incredible assortment of products. We bring samples to your home so you will see how remarkable our distinctive materials look within your interior. Just ​​call us at 435-485-9332 or fill out the form below to schedule your no-charge in-home visit.