Plantation Shutters Vs. Cellular Shades In St. George
St. George homeowners frequently consider plantation shutters and cellular shades if they're seeking an efficient window treatment. In the end, both options will thwart a certain level of thermal transfer when shut. But are there other benefits in addition to outstanding energy efficiency when considering cellular shades vs. plantation shutters in St. George?
Below you'll find a few points to help you determine which window treatment is best suited for your windows and home.
Use Plantation Shutters For The Best In Light Adjustment, Efficiency, And Durability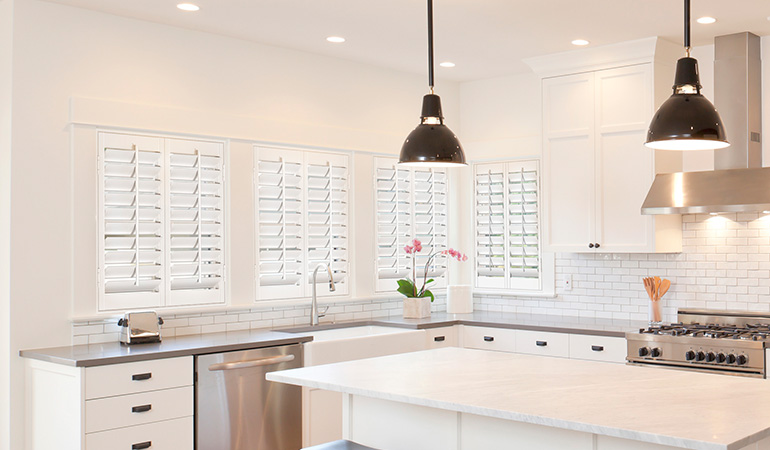 When it comes to plantation shutters vs. cellular shades for St. George, shutters are usually the best choice. The hinged panels and rows of movable louvers provide different choices for directing privacy and the level of sunlight that comes in. Additionally, the sturdy composite-wood frame covers your window edges to stop heat and natural light from getting past.
Plantation shutters also offer amazing energy savings. When shut, they block the chilly drafts and hot UV rays that enter through your windows. Polywood® shutters were fabricated as an insulating system with innovative weather sealing that eliminates practically all exterior air and blocks as much as 30 degrees of temperature transference from windows. They'll keep you comfortable in your St. George home through every season and lower your energy costs.
Polywood shutters also rank as the most durable window treatment. While window blinds and shades will have noticeable wear and tear in less than five years, Polywood shutters last a lifetime. Their faux wood is resistant to damage from moisture, temperature extremes, pests, and ultraviolet rays. They don't break down from everyday use and do well with bumps from playful children and pets. You can put them in every room of your house, and they'll look incredible for as long as you're in the home.
Go With Cellular Shades To Add Beautiful Colors And Efficiency To Your Interior Design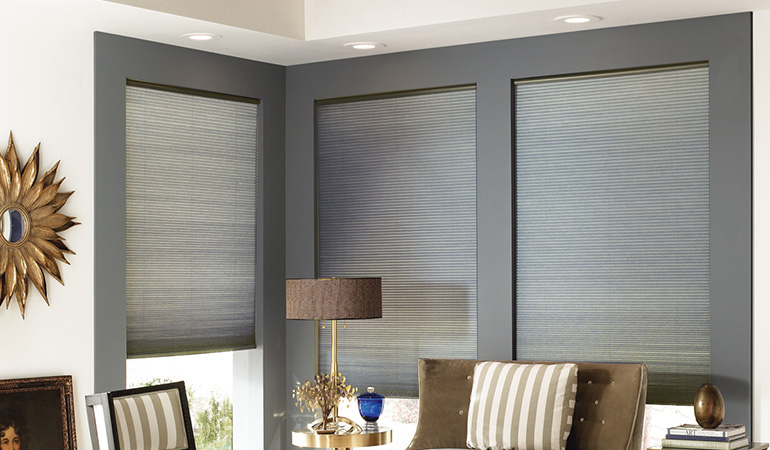 If you're choosing between plantation shutters vs. cellular shades in St. George and wish to have a more colorful or soft window covering, cellular shades are a smart choice. These textile window shades come in a multitude of styles and colors. You'll easily locate cellular shades to harmonize with your existing decor, whether you seek a subdued neutral color or a vivid statement-making hue.
While not as effective as shutters, cellular shades can make your interior more efficient. The cloth is fabricated into bellows-like pleats that flatten together when you pull up your shades. However, when you let them down, those pleats expand into pockets or "cells". These openings and their encompassing fabric layers capture air and stops it coming through your windows before it has the chance to enter your St. George property.
Get Expert Advice When Selecting From Cellular Shades Vs. Plantation Shutters In St. George
You'll never have to select window treatments on your own when you work with Sunburst Shutters St. George. Our 40 years of experience in the industry have resulted in us being authorities in the field. Call us at 435-485-9332 or complete the form below to organize a complimentary in-home consultation. We'll give you access to samples, demonstrate how different window treatments function on your windows, and help you pick the best options for your interior.