How To Use Window Treatments For Palladian Windows In St. George
Stylish Palladian windows add a special touch to every St. George property. These substantial windows featuring an arched window in the middle complemented by two rectangular windows of a reduced size provide an abundance of sunlight and a great view. But how do you cover these stunning windows to achieve the appropriate levels of light and privacy without concealing their appearance?
Louvered shutters are the best window treatments for Palladian windows in St. George. The reason is due to the fact that shutters are custom-made to match the exact dimensions of your project. They keep the shape, offer excellent coverage, and match the breathtaking appeal of your Palladian windows.
Interior Shutters Match The Size And Shape Of Your Palladian Window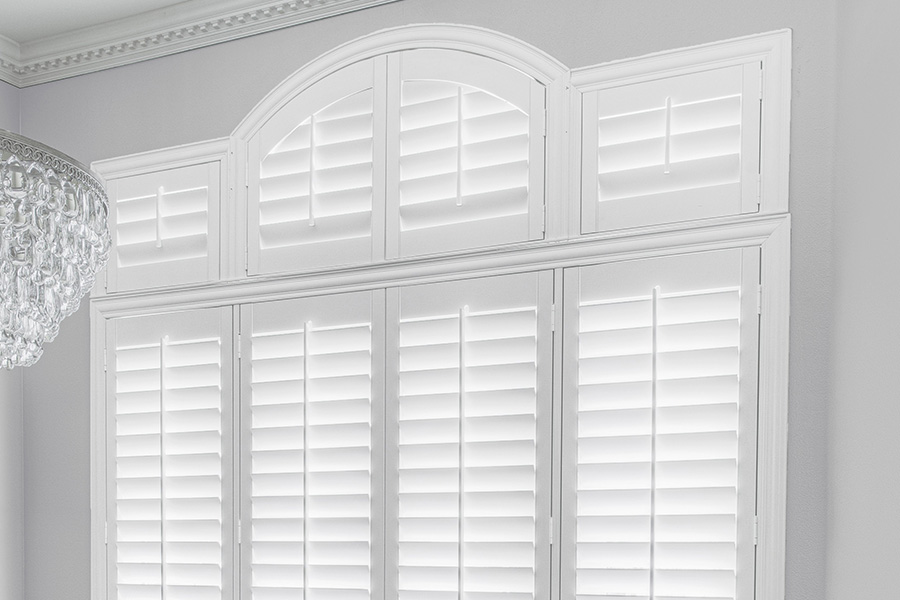 If your home has such a distinctive element as a Palladian window, you wouldn't wish to cover its unique style. While standard coverings like drapes give you some ability to control light and privacy, these square window treatments will either conceal your taller, arched window or leave the the rounded top unshielded and permit light into your room.
Customized louvered shutters provide a solution. Both hardwood and faux-wood shutters are constructed to fit your window's precise measurements. A solid enclosure is built around the border of the window, and panels of slats are designed to connect in the frame. If you have an arched window like a Palladian window, you might decide to have the panels on each side reach the arch's top and have the same rounded border as the frame, or you could have the arch framed separately and insert a sunburst shutter. Whatever you choose, the slats will be functional so you maintain total control over light and privacy.
Interior Shutters Help You Control Privacy And Sunlight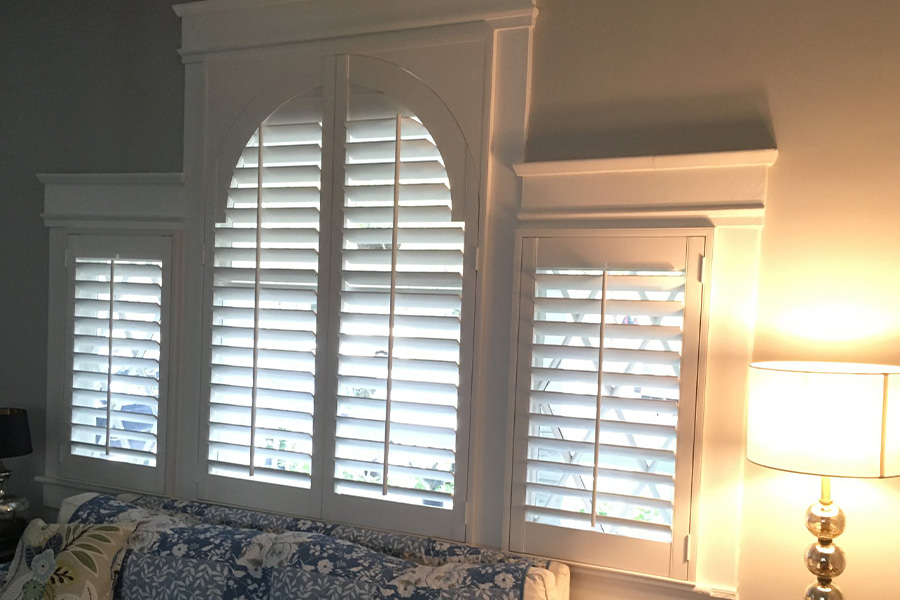 By offering such a great fit, interior shutters supply you with complete mastery over the quantity of light and privacy you get through your Palladium windows. Expertly placed interior shutters will avoid unwanted space between your specialty window and the frame of the shutter, and by shutting the louvers, you eliminate sun glare while enjoying more privacy. This precise construction means that your shutters are a great choice for conserving energy.
Composite shutters,
particularly, insulate windows with their patented insulating ability.
Of course, sometimes you wish to enjoy the outdoor scenery through your Palladian window and encompass your home with sunlight. If you want to brighten the mood, adjust the slats until you get the view or illumination you want. You can manipulate the louvers to redirect sun glare from any reflective objects or out of your eyes as well.
Louvered Shutters Accentuate The Allure Of Your Palladian Window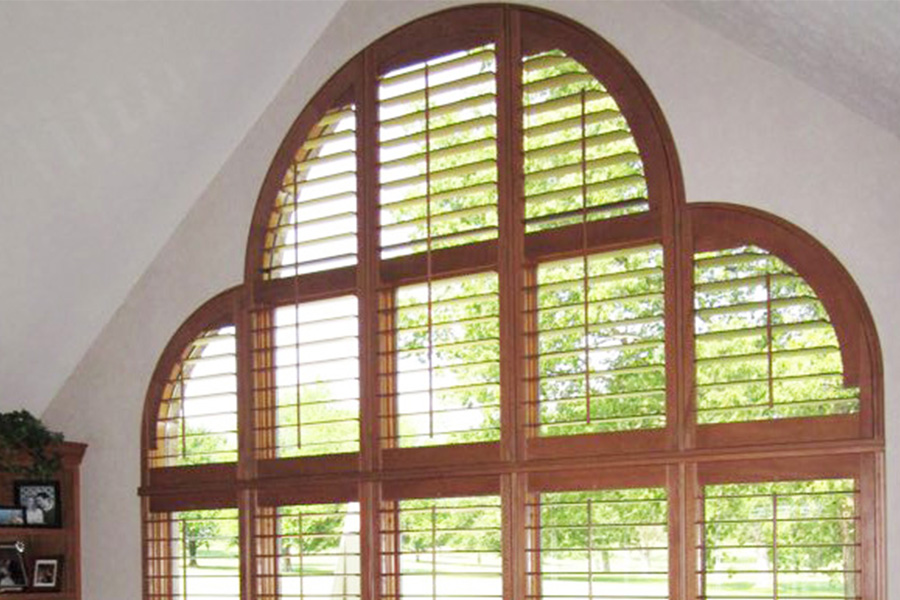 A glamorous window requires comparatively beautiful window treatments. Interior shutters are a preferred choice as window treatments on Palladian windows in St. George. They add amazing focal points to a room and draw much more attention than traditional curtains or blinds. You also have the opportunity to produce the exact appearance you want with custom options like colors, frame style, and material. Go with a clean, contemporary look with white Polywood shutters and a thin frame or classic with
real wood Ovation shutters
with a luxurious wood stain and decorative frame. With so many choices, it's easy to fabricate interior shutters that blend perfectly with your home's architectural features.
Talk To The Specialists At Sunburst About Window Treatments For Palladian Windows In St. George
At Sunburst Shutters St. George, we go above and beyond to help you find the the most suitable window treatment for each window at your home. We guide you through our impressive assortment of premium window materials and expertly install your products so they function perfectly and look great. Transform your home with a free in-home consultation by dialing 435-485-9332 or by completing the form below.