Ways To Improve Your House's Windows In St. George
Windows are one of the most important features of your home. They function as a focus of attention and help define your unique style. They are your best method to transfer natural light into your interior. And when you open your house's windows in St. George, you may let fresh air into any space.
With that being said, outdated windows can become a hindrance to your home. Inefficient windows can leak treated indoor air that makes your energy costs soar. Outdated windows might restrict sunshine and make the inside of your house seem gloomy. If your windows in St. George look uninviting or lack energy efficiency, the time is right for an update. Unfortunately, switching out your windows isn't always feasible. Instead, explore these easy tips for utilizing window treatments and other options to update and enhance your windows.
Give Your House Windows In St. George Some Style With Statement-making Window Treatments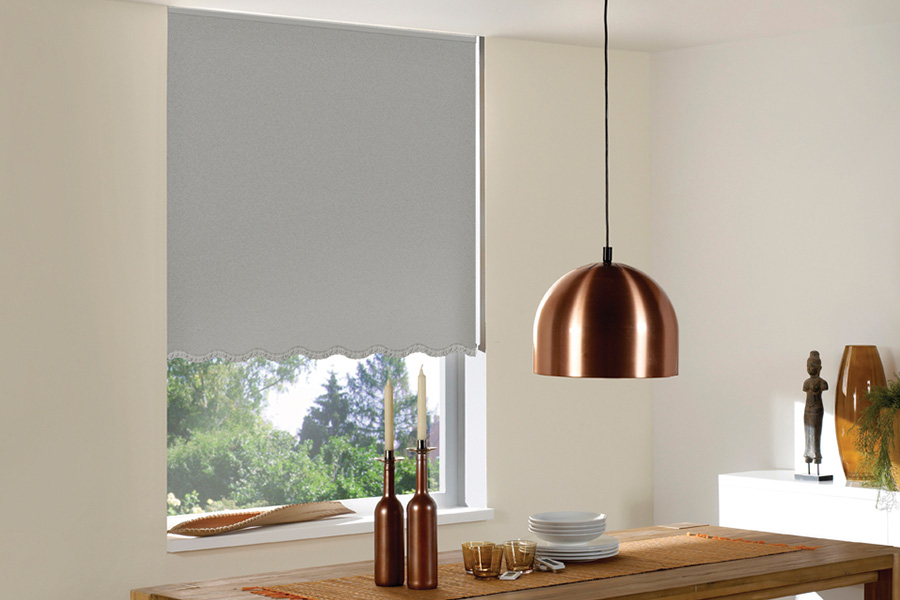 When your windows on their own lack appeal, help them make a statement with amazing window treatments. Install
patterned window shades
for a distinctive design or woven products for a an element of nature within your home. If you're unsure what will look best with your house's features, choose adaptable plantation shutters. These shutters come in
traditional hardwood
with dozens of stains or
crisp white faux wood
which will match all design aesthetics.
Window treatments can do double duty. When you want extra privacy or less illumination in a space, interior shutters or blackout roller shades block the view into your property and natural light. If you want a bit of solitude but still have a need of sunshine, try sheer shades or tilt open the slats on your interior shutters.
Minimize Thermal Transfer With Higher Efficiency Products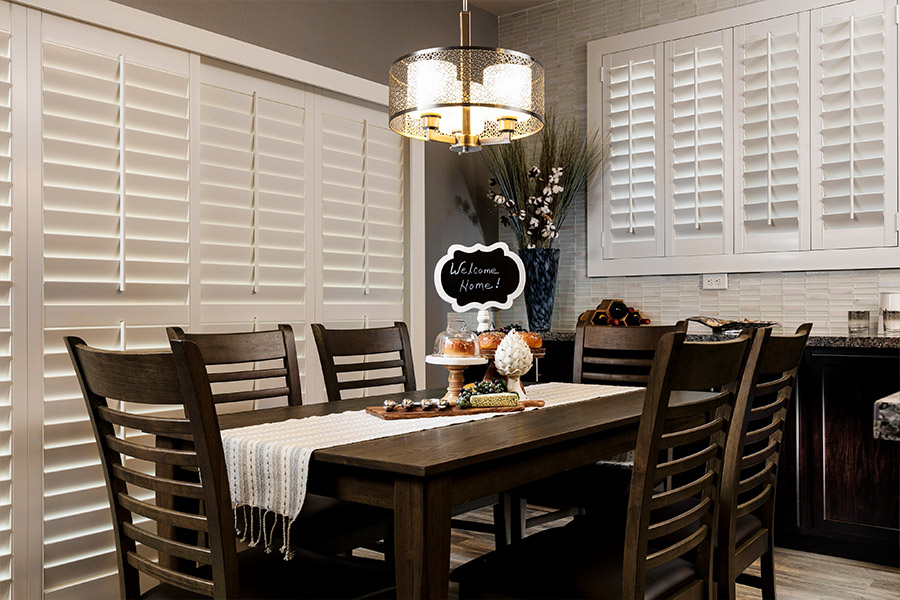 House windows in St. George permit too much cool and warm air that can make your property unpleasant and increase your energy costs. When you have older windows with poor insulation, replacing them with higher efficiency windows will save you money and frustration in the long run. Speak to your window supplier about installing double or triple-paned windows, windows filled with gas, speciality coatings, and other possibilities to bolster energy efficiency.
If new windows aren't in your budget, you have the ability to prevent drafting and energy dissipation with specific types of comfort enhancing window treatments. Honeycomb shades use a distinct cell that captures exterior air to prevent it from escaping into your house. Or, for unrivaled insulation from window treatments, choose synthetic Polywood® shutters. Their patented insulation system blocks as much as 30 degrees of temperature loss when you close the hinged panels and adjustable slats.
Rejuvenate Your Windows By Painting The Trim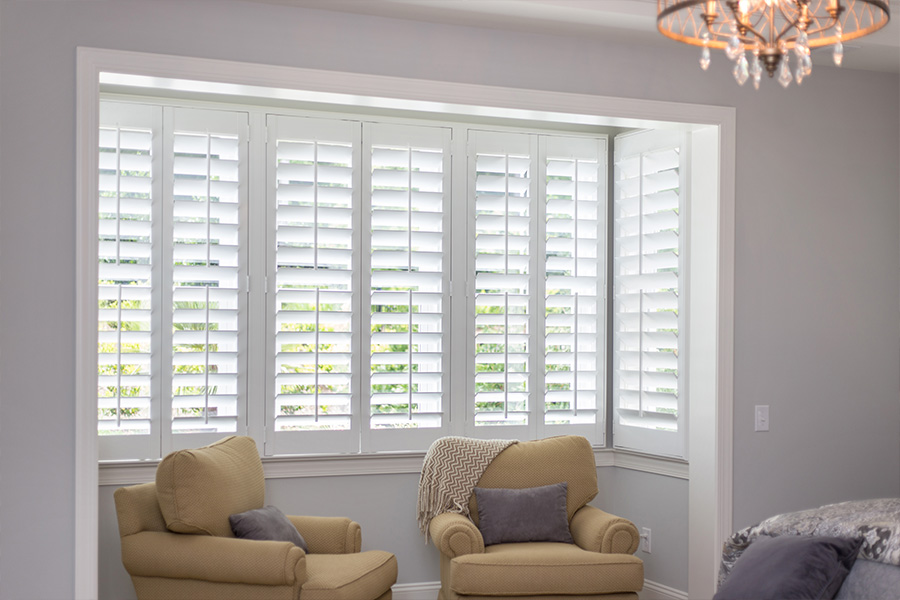 If your windows feel uninspired, consider painting the trim for a new look. Paint darker wood a brilliant white for a modern look, or paint light-colored trim a dark tone for dramatic flair. When your trim matches the color of your wall, give your windows more dimension with the same color but several shades darker. Regardless of what hue you choose, make sure it's a durable high-gloss finish that will withstand the occasional bumps and scratches.
Install Eye-catching Window Treatments That Increase Your Home's Outward Appeal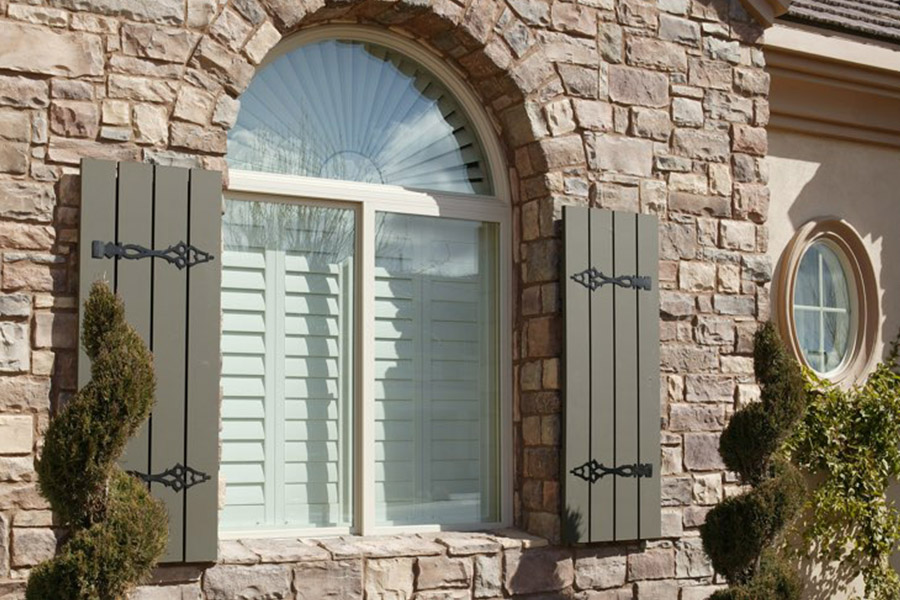 Due to the fact that your windows treatments are visible through your windows, pick products that are versatile enough to give the exterior of your home more appeal. Interior shutters feature sharp lines that go with virtually all architectural styles, and bright white Polywood shutters offer great outdoor visibility and coordinate with the exterior of your property. When looking for a unique focal point, try your ideal kind of shade in a vivid hue. And if a more understated feel is more your style, a neutral-colored shade or shutter will incorporate well with the specific color scheme of your St. George house.
Update All Of Your House Windows In St. George With Shades And Shutters From Sunburst
Regardless of whether you want graceful plantation shutters or bold window shades, Sunburst Shutters St. George has your solution. Get started with your window facelift with a free in-home product demo. skilled staff will help you select the most suitable products for your windows. To make a meeting, contact 435-485-9332 or submit the form below.