How To Choose An Interior Shutter Color In St. George
One of the perks of attractive plantation shutters is their many versatile colors, carefully handpicked for enduring home decor styles. But the question remains: How do you choose an interior shutter color in St. George? Will you choose stained wood Ovation® shutters or have them painted in a perfectly suited color instead? Then you have time-honored white Polywood® shutters that go with everything. If you feel stuck attempting to decide from the abundance of possibilities, consider these interior shutter color ideas for St. George homes to help you choose the ideal hue for your shutters.
Tips For Using White Polywood In Your Decor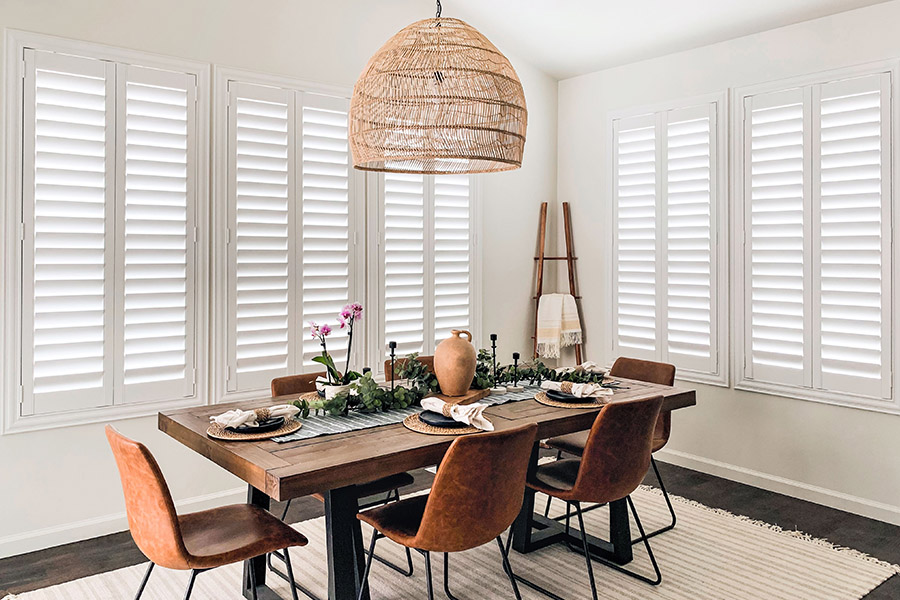 White integrates well with any interior and never goes out of style. If you want window treatments that you will never have to change even as you redecorate,
pick white Polywood shutters.
They match all decor types and will stay in fashion. White is the top shutter color for good reason.
But which type of white shutter might you select? That depends on the additional colors in your space. Off-white shutters harmonize best with cream and beige colors and bring warmth to your neutral palette. Bright white is nice with gray to establish a clean, up-to-date look. And basic white goes with everything!
Many St. George homeowners pick a white hue that's the same as their trim for a cohesive feel. But you might also combine white shutters with a different color of wood trim for a nice bit of contrast. If you think that white choices are too simple but love Polywood shutters' outstanding efficiency and light control, add a vibrant fabric valance or curtains to enhance your shutters. You'll still get the various benefits of louvered shutters, and they'll consistently match whatever fabric adornment you use as fads change.
Tips For Installing Stained Wood Shutters In Your St. George Home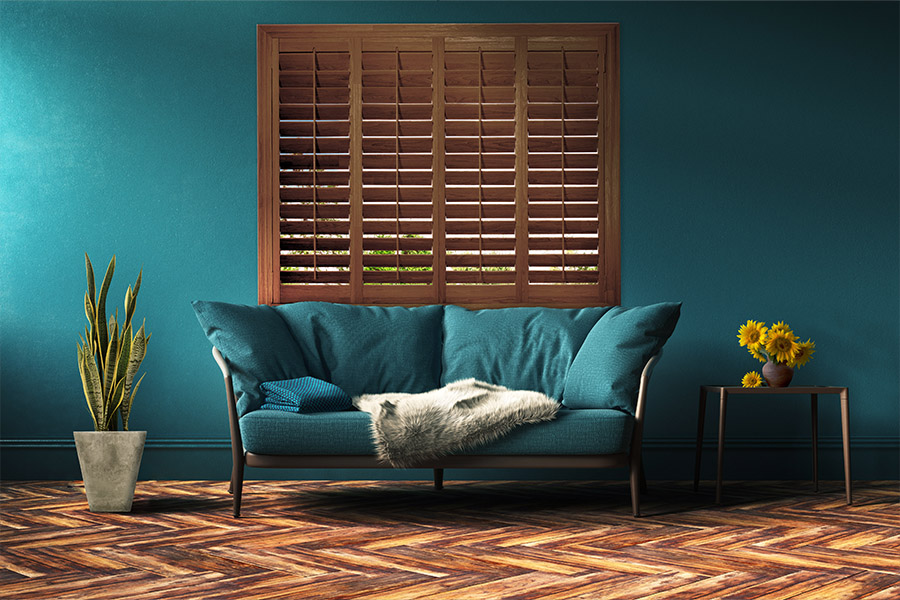 St. George homeowners who like more traditional style or have an inclination for more organic materials in their homes will lean toward stained wood shutters. You may also want natural wood plantation shutters if you live in an older home or a property with an emphasis on wood characteristics, like an American craftsman home.
Ovation wood shutters can be customized with 27 stain possibilities, so you have a wealth of choices to choose from. The simplest approach to decide on a color is to find a stain that matches other wood features in your home. You can even review your best-loved decor types for tips. Admired rustic and coastal decors have a tendency to use gray-washed wood. Scandinavian style favors lighter wood hues, and the return of mid-century modern design has made mid-tone options sought-after again.
Tips For Utilizing Painted Wood Shutters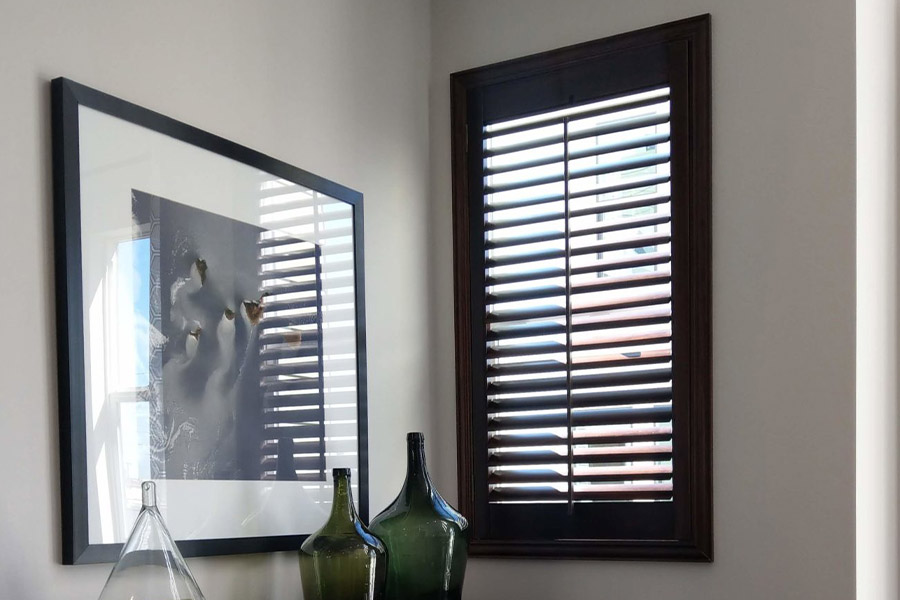 You are also able to choose painted wood shutters. You'll see them in gray, black, white, and beige to harmonize with your established decor. You can utilize white or beige options for a space with a neutral, monochrome color scheme. Black shutters work with the latest trends that use black trim. You might even pick a hue that matches other elements in the space like your furniture, rug, or a door.
However, avoid bold or bright colors -- including red, blue, or green. These may appear to be a great choice when you first get them, but they drastically restrict the way you design the rest of your room for years to come. And it's difficult, if not impractical, to paint your interior shutters after they are installed, which often cancels the warranty.
Let Us Help You With Interior Shutter Color Ideas In St. George
The simplest way to locate the ideal color for your louvered shutters is to see them right on your windows. Schedule a meeting with Sunburst Shutters St. George, and one of our window enhancement experts will stop at your home and demonstrate how our shutters look close up. Contact us at 435-485-9332 or submit the form below to get started with your no-charge on-site consultation.