Are There Different Types Of Cordless Window Treatment Options In St. George?
Cordless shades or shutters are getting more popular for good reasons. They look sleek without those twisted pull strings and they're simple to adjust. This type of covering is safer for families with small kids because there are no cords for your youngsters to get caught in. You have just one important decision, which cordless window treatment option in St. George is right for your home? Roller shades, motorized shades, and Polywood® shutters all give you the advantages of cordless window treatments.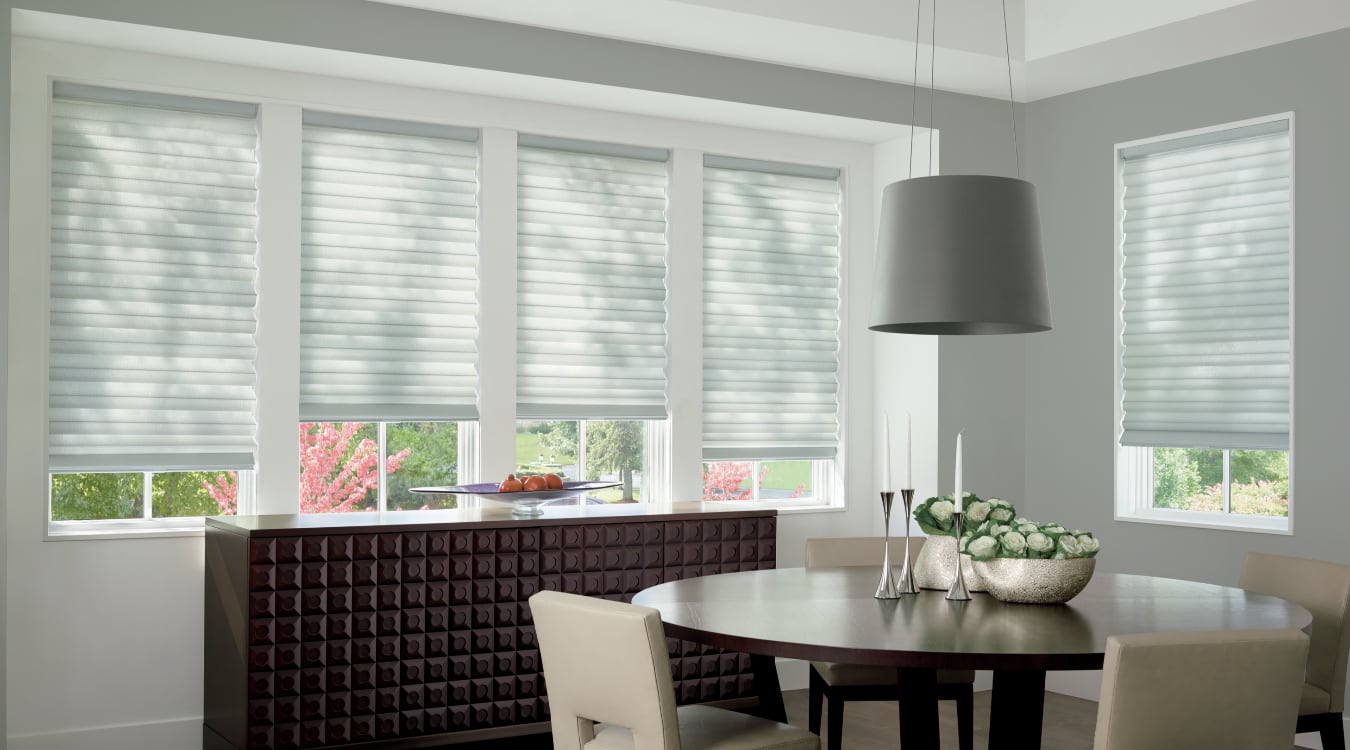 Cordless Roller Shades Offer All The Advantages Without The Strings
Roller shades are common in St. George properties since you can purchase them in various colors, materials, and levels of opacity to achieve the look you want.Typically, you operate roller shades with a string or chain to open and close. Unfortunately, that chain or string will diminish the sleek styling of your shades, get entwined, or constantly brush against the window if outside air is moving through.
Cord-free roller shades give you all of the same benefits without the hassle of a cord. Instead, they utilize a pull bar along the base of the window treatment that you grip to open or close. This puts a stop to twisting and swinging and produces the streamlined look you expect from roller shades. Instead of twisted cords, you will be greeted by the unique style of your lovely roller shades.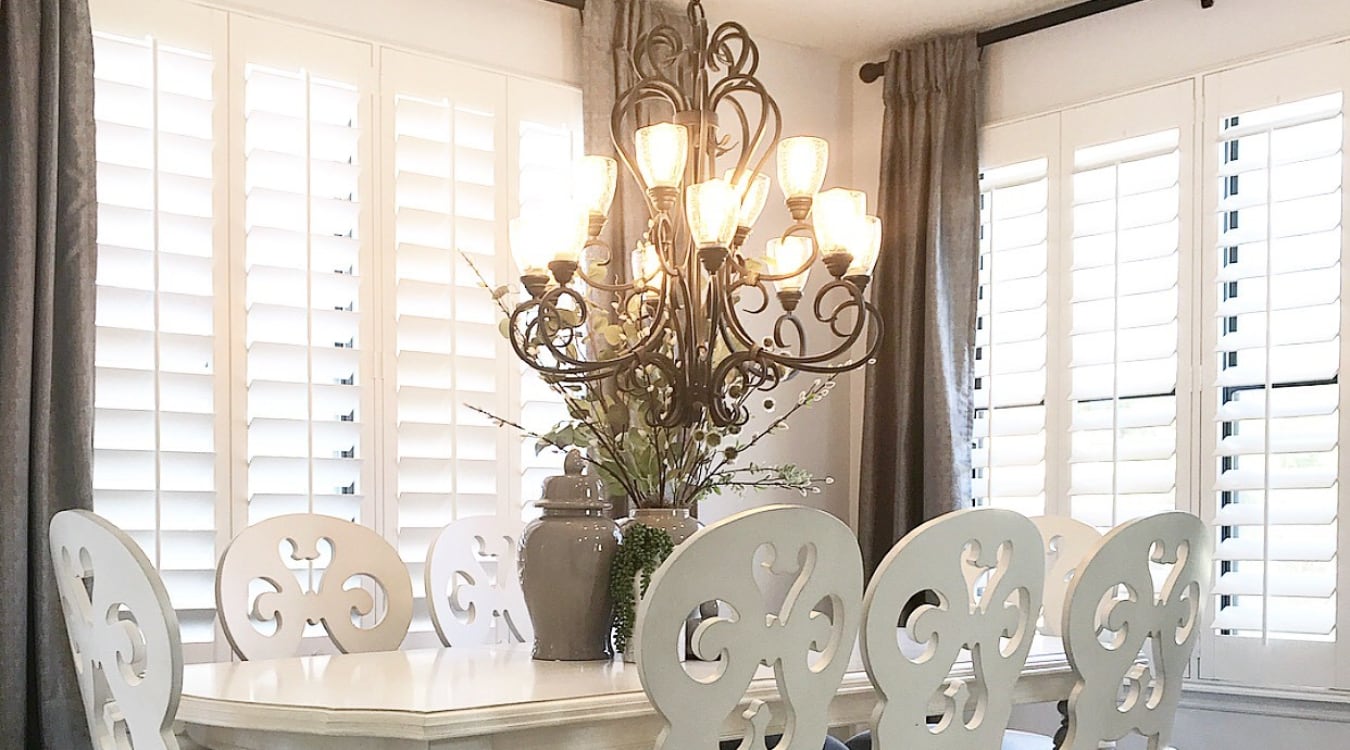 Polywood® Shutters Provide A Smart Replacement To Other Window Treatments
One solution for going cordless is to forgo traditional shades and blinds completely and turn to plantation shutters as an alternative. These sturdy window treatments are crafted very differently from other window treatments. Shutters have wood panels or faux wood that connect to your window frame and swing out to the sides on hinges if you're looking to let all the light in. You also have the option to open and close the louvers on the shutter panels to control where the light goes.
A number of interior shutters have a tilt rod that you use to operate the louvers. If you don't have a tilt rod, you will gently touch the louvers to adjust them. Both choices are well-liked cordless window treatment options in St. George as they feature eye-catching contours that compliment all types of homes. Modern Polywood® shutters are also more resilient. You can most assuredly utilize them in hot and humid kitchens or in windows that get a wealth of direct sunlight, and they will withstand the challenging environment and UV rays.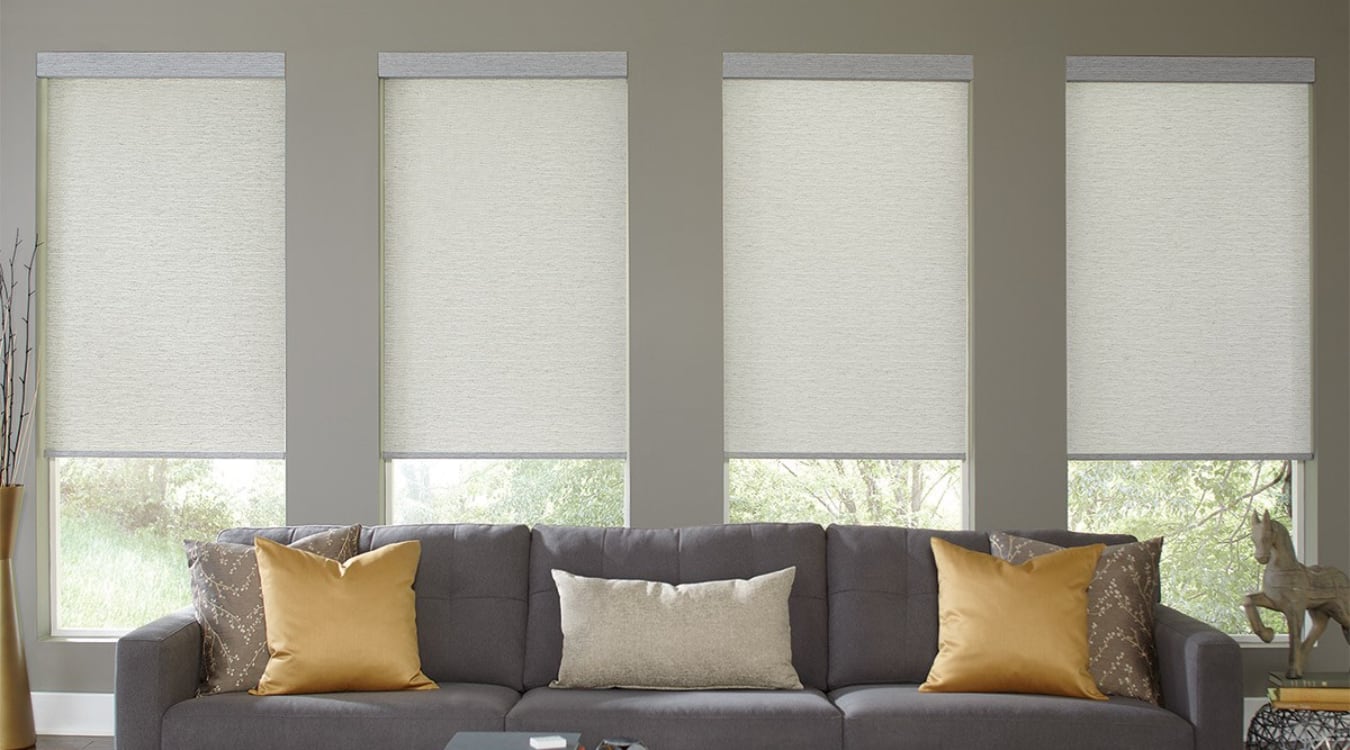 Remote-Controlled Shades Broaden Your Cordless Window Treatment Options In St. George
Window blinds or shades that use cords are often exasperating. You need to exert just the right amount of force to raise or lower them to the height you want. However, you can end the frustration with motorized window shades. They move up and down with a mechanism that is run by a cell phone app or wireless remote. You have the ability to adjust your roller shades without pulling strings and without getting up from your seat. You can even program smart automated window treatments to change settings on a schedule to eliminate direct sun in the afternoons or enhance your privacy when it's dark out.
A majority of roller shades offer automated versions, allowing you to choose from various cordless window treatment options in St. George. You might install remote-controlled cellular shades in a specific spot to reduce energy consumption or eye-catching motorized Roman shades in a formal living room. You can also adjust the light level in your den without moving from your chair with motorized zebra shades.
Get Inspired With Your Cordless Window Treatment Options At Sunburst Shutters St. George
If you've had enough of twisted blind cords, reach out to Sunburst Shutters St. George. We provide a great selection of cordless window treatment options to meet all of your needs. Find the most suitable choice for your home by calling 435-485-9332 or submit the following form to schedule a free in-home consultation.