Smart Guest House Design Ideas For St. George
All homeowners want their family and friends to feel comfortable when they stay overnight. Guests relish having a space to clean up and rejuvenate during their stay. A well-designed guest house with suitable paint colors, furnishings and window treatments will help quite a bit in making your family and friends feel rested.
The sky's the limit when it comes to customzing your guest house, which often makes the job a little daunting. However, creating the ultimate space can be fun and simple! Review these straightforward guest house design ideas in St. George to be certain your company is residing in comfortable and stylish quarters.
Accommodate All of Your Guests' Needs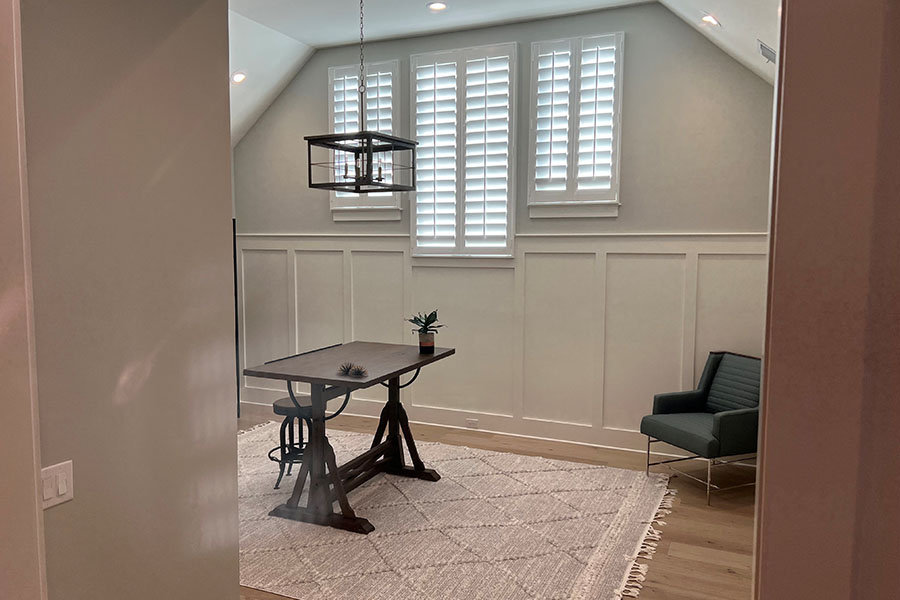 Your guest house ideas in St. George must begin with the fundamentals. Even if it is just a day trip, a private bathroom is important in helping your company feel at home. A comfortable place to sleep and sit are essential as well. You could also incorporate a small dresser or luggage rack guests can utilize to set down their suitcase and gain simple access to their belongings.
Windows that allow a good deal of outside light make the area feel inviting - especially when covered with appealing window treatments!
Enhance Your Rooms With Color And Comfort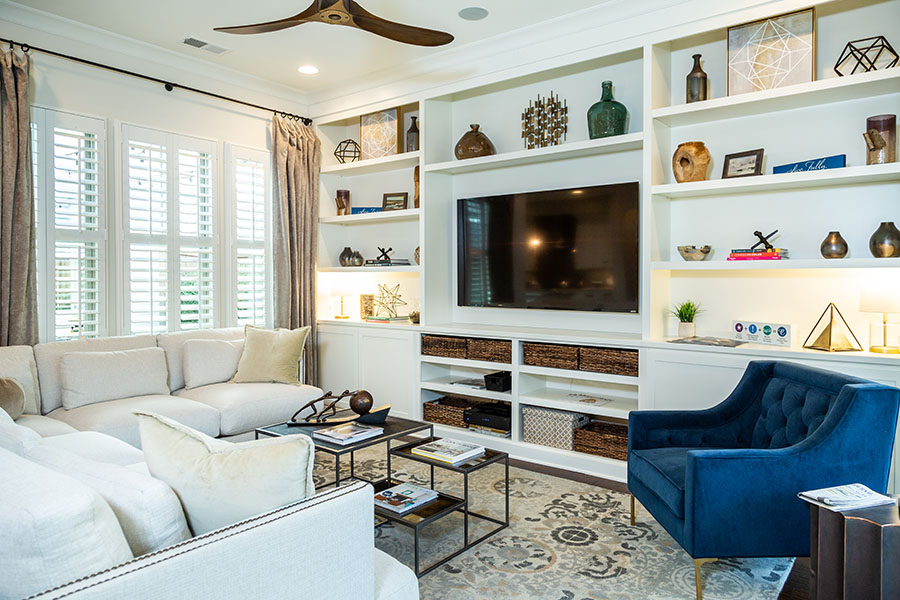 Amaze your visitors as they open the door to your St. George guest house with a lovely, inviting space. A lighter color palette to catch the sunshine sets a peaceful atmosphere. Bursts of color through pillows and decor add intrigue. Rugs are a perfect way to add comfort to your floors while providing more options to mix in texture and style.
Keep going beyond the primary living space! Fleecy guest towels and robes bring luxury and refinement to the bathroom. Your visitors will enjoy the touch of a soft towel following a soothing steam in the shower.
A Nice Place To Sleep Is A Must for Your St. George Guest House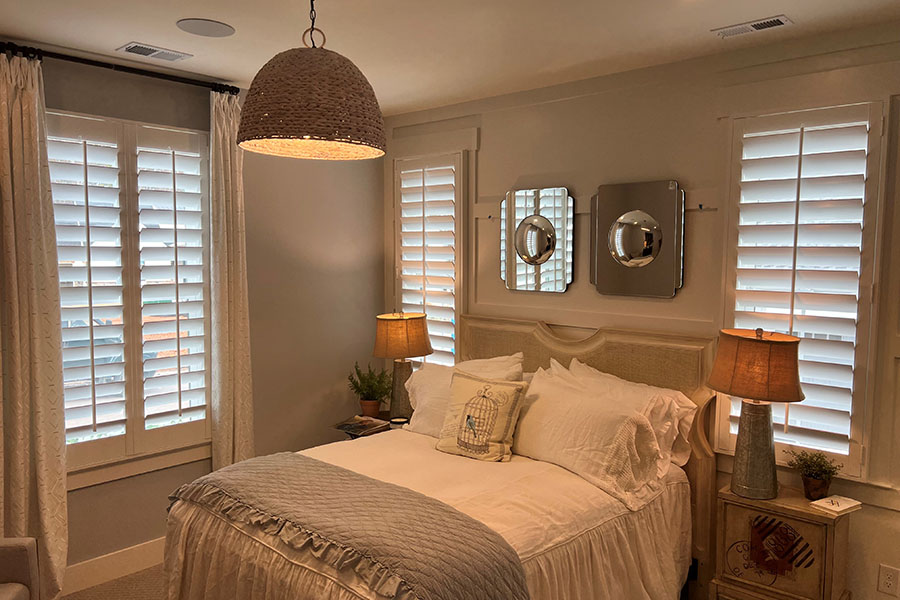 As you come up with your guest house design ideas in St. George, the bed should be a leading concern. A glorious night of rest will help your company feel as if they're on an extravagant getaway. Use throw pillows and proper bed sheets to promote an unrivaled sleeping arrangement. Sheets with a higher thread count will have your guest bedroom feeling like it's in a high-end hotel.
Bedside nightstands are necessary - specifically if they include a power outlet to easily charge phones! Room-darkening window treatments such as interior shutters permit visitors to sleep in without any trouble or enjoy a short snooze.
Add The Ultimate Finishing Touch with Interior Shutters
The ideal way to tie all of your St. George guest house ideas together is by adding plantation shutters. Not only do these window coverings look fantastic, they also permit your guests to minimize exterior light for enhanced sleep, keep a steady temperature, and even limit unwanted noise.
Polywood® shutters give you the ultimate management of temperature, light, and sound, making an ideal space for all guests. The large slats are attractive and exceptional at angling natural light. The exclusive Polywood material is energy efficient and tough, standing up to rambunctious little ones and even the occasional visiting pet!
Get the Best Window Treatments for Your Upgraded Guest House in St. George!
Discover the perfect window treatments for your comfy guest house by contacting the experts at Sunburst Shutters St. George. Your company will live like royalty with complete light control, a peaceful setting, and classic style. Just call 435-485-9332 or fill out the following form.