Are Privacy Shades A Smart Idea In St. George?
Privacy shades sound like a great pick when you have to get a breather from the world. Their dense fabric shields the view into your home, so no one looks in at you. Some privacy shades in St. George even enable you to see outside while obscuring you from sight. Check out how to utilize privacy shades when you desire seclusion and when to consider interior shutters as a different window treatment.
Hang Blackout Roller Shades To Free Yourself From The World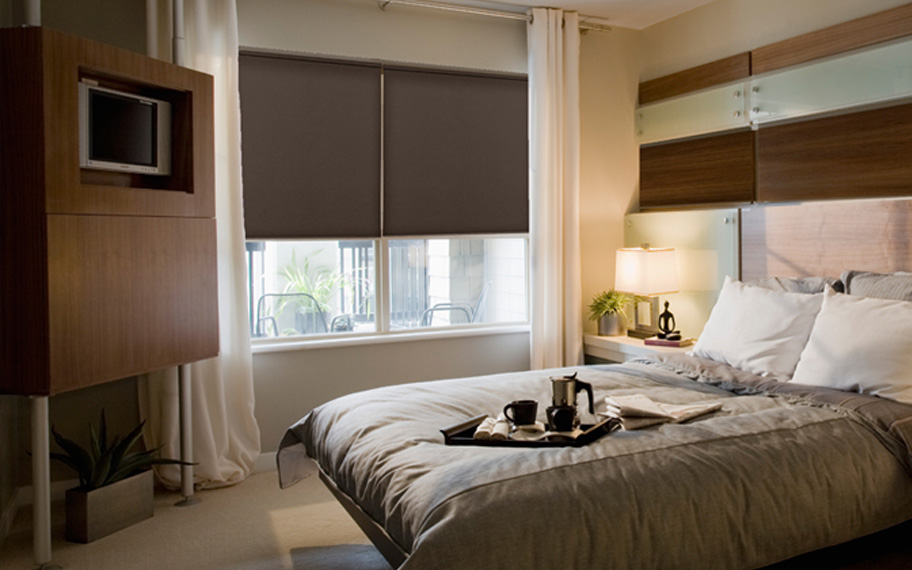 On occasion, you want to hide from the hustle and bustle and relax at your leisure. Privacy shades can block interferences by covering your windows so no one can see in or out. Blackout roller shades are perfect to install as privacy shades in St. George. Their thick textile protects your bathroom, bedroom, and other home areas from outside eyes, street lights, and warmth. Your room will be cool, dim, and calm. You won't be pulled away from your book, movie, or meditation by vehicles and neighbors around your home. And your shaded room becomes the best atmosphere for wonderful sleep!
The only downside to blackout roller shades is you can't enjoy the view outside your window while they're closed. However, if your window looks straight at your neighbor's home or a busy street, you likely won't mind sacrificing the view for your serenity in your home. If you do want to look out or let in sunlight, you're able to open the shade momentarily or opt for a top-down/bottom-up style.
Sheer Roller Shades Restrict The View Inside Your Living Space But Not Your View Outside
If you reside near beautiful meadows or a bustling neighborhood, you might like to see your neighborhood when you're relaxing. But you still want privacy every now and again. For privacy with a view, set up your windows so you can see out but cannot look in with sheer roller shades in St. George. Their special material enables you to see through them to the side that is better lit while concealing anything in low light. When the sun is out, you can peer through your sheer shades to watch the world go by with minimum visibility back inside.
Just remember that if the lighting on the interior is greater than outside, people are able to watch you through your sheer shades. Bright light sources, like a TV or a lamp, can also cause this issue.. If you pick sheer roller shades in a bathroom or bedroom, also get some blackout shades or combine them with drapes or curtains for round-the-clock privacy.
Try Interior Shutters When St. George Privacy Shades Don't Meet Your Needs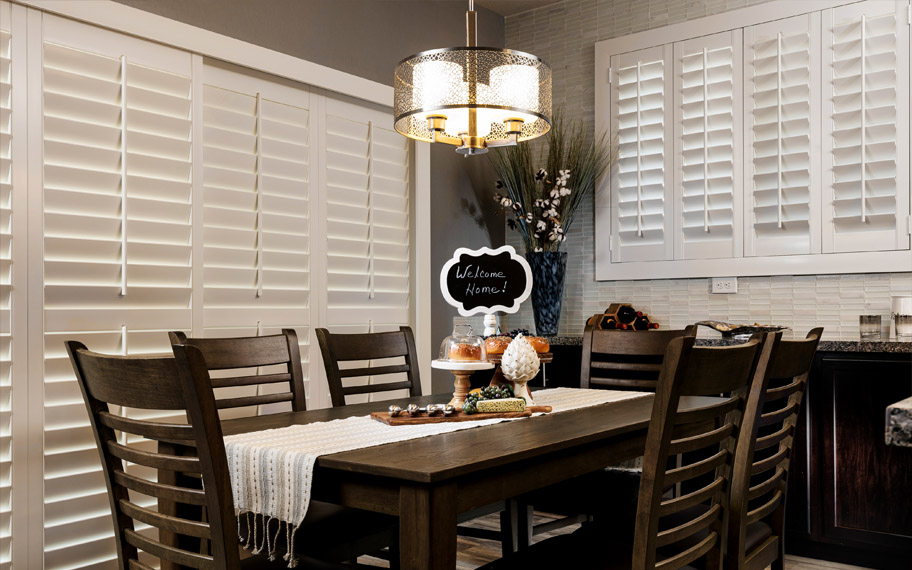 Privacy shades don't work for every layout. Occasionally, Polywood® shutters are the best option. Like privacy shades, they eliminate the view into your house as well as vast amounts of sunlight and heat when closed. But if you do want a look at nature or morning sunlight, you can tilt their louvers open to suit the situation. From the right angle, you can look out without being easily visible yourself.
Custom interior shutters fit around your windows with no cracks on the seams. Polywood shutters have the benefit of being the most durable window treatments out there. They won't fray or break and leave spots that show the interior of your St. George home. And faux-wood shutters are opaque, so you don't have to use them with additional window treatments for proper seclusion.
Get The Best Privacy Window Treatments At Sunburst Shutters St. George
Sunburst Shutters St. George has the window treatments you gotta have to provide privacy and class to your St. George home. Talk with us at 435-485-9332 or submit the form below to claim a complimentary in-home consultation. We look forward to helping you discover the perfect window treatments for your home.