2 Kinds Of Interior Wood Shutters In St. George, UT
Interior wood shutters are a window treatment that is sturdy and durable. The shutter panels allow you to easily access the window. The shutter louvers let you adjust for temperature, light, and privacy. And they bring the natural charm of wood to your home!
Homeowners can pick from two kinds of interior wood shutters in St. George. Stained interior wood shutters are a classic choice for shutters. And reclaimed wood shutters are a new shutter product, launched in early 2016.
What are the differences between stained wood shutters and reclaimed wood shutters? And which is a better fit for your windows?
Wood shutters are constructed from durable, solid hardwood. Choose wood stains and paints so that your shutters match your existing décor, floor, and furniture.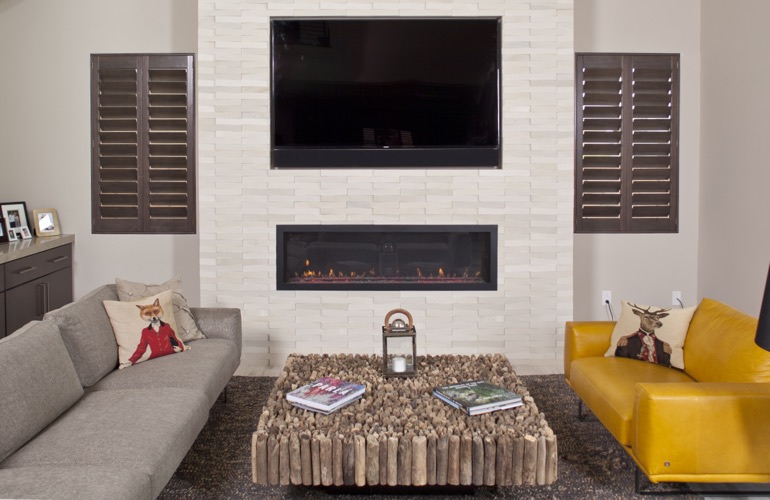 Plantation shutters made from wood are available in these louver sizes: 4.5", 3.5", and 2.5". The preferred louver size for wood shutters in St. George is 4.5". That's because it 's the easiest to clean and allows you the most access to the view.
Adjust your wood shutters for privacy and light with a tilt rod. Shift the wooden louvers upward to block as much light as possible. Move them downward for more light and view.
Certified reclaimed wood shutters are a new option for wooden shutters in St. George, brought to you exclusively by Sunburst Shutters & Window Fashions. The shutter louvers are made from wood that was previously part of barns, buildings, and fences. Their weathered look brings a natural charm to your house.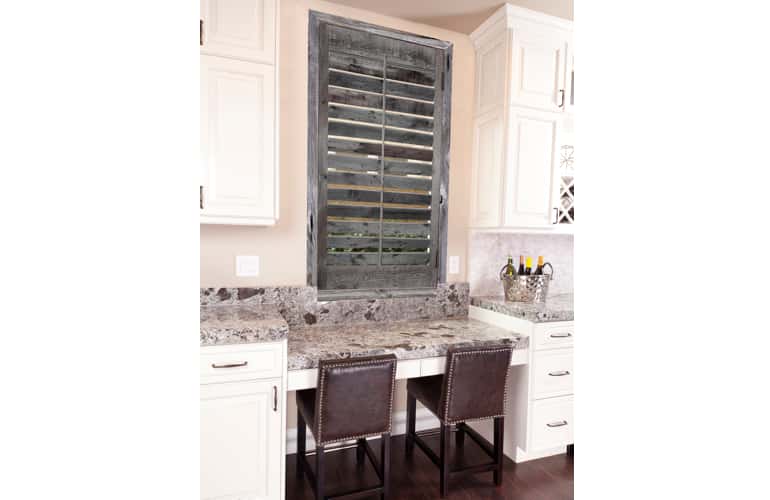 Reclaimed wood colors vary. That's because of how the elements affect the wood. Colors might include shades of beige, brown, black, and gray. You can notice color variations between one shutter panel and another – it can even vary on a single louver. And these wood shutters feature knots, marks, and holes that naturally occur in reclaimed wood.
The wooden shutter louvers are 3.5" wide. And you can move them using the tilt rod.
We've set up our share of interior wood shutters over the past 40 years. So we've collected a sample of shutters we've installed into a design gallery for you to scroll through. Discover ideas for wood shutters, St. George!